Setting out from Rhu on Tuesday there was a serious lack of wind, and I was grateful for having brought extra diesel. Visibility was poor, but we did see a three masted yacht sailing down the Clyde.
Arriving at Ardrishaig hoping for a quiet night in the basin, we found that the hours were shortened still, so we had to wait in the harbour. (sealock is too noisy!).
On Wed we made my slowest ever transit to Crinan. 8.5 hours. Landed with slowpokes ahead, and inexperienced motorboaters alongside. We managed to overtake the leaders at Cairnbaan, but still it took an age.
Then we found "Foggyvreckan". The thickest fog I'd encountered in that area. Then it cleared in Snd Kerrera, just long enough to get a nice pic of the new marina ???
[photobucket]
[/photobucket]
Arriving in Oban at 1900, 2 hours later than planned to collect #3 crew, we didn't even tie up, he had to leap aboard, and we were off. Back into the fog in the Sound of Mull, with Ferries hooting their foghorns (even though one's AIS said Moored), we motored on, still windless.
You might guess where this is - as dawn broke...
[photobucket]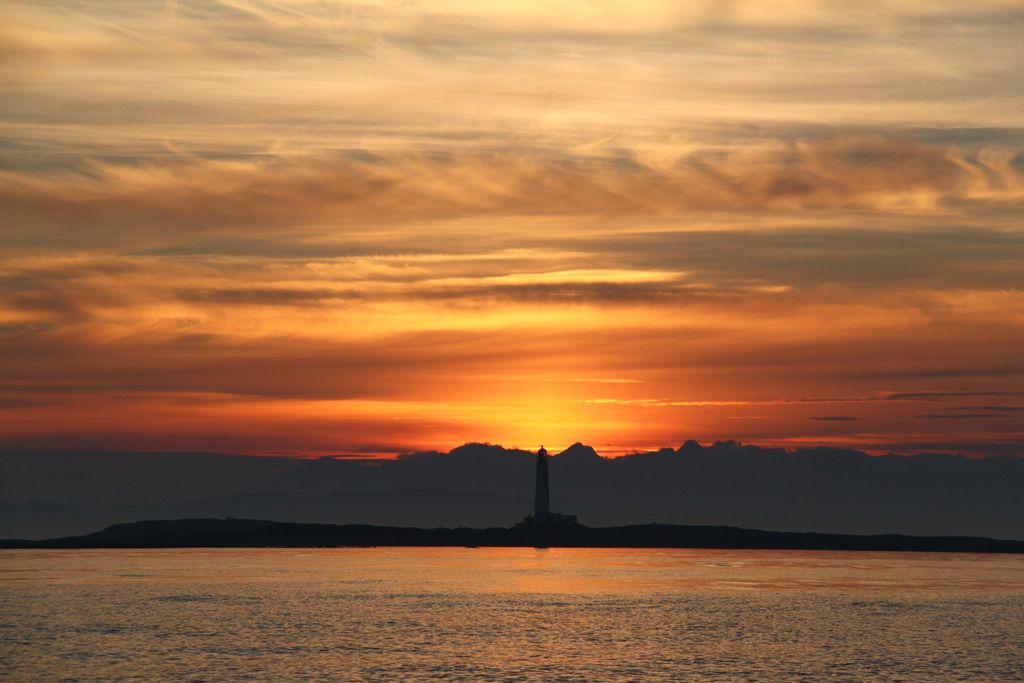 [/photobucket]
Eventually at Loch Maddy on Thursday, there was a beautiful day. (I asked a local if they got such a day every year? He was not impressed by the question!) A briefing for the race and flotilla...
[photobucket]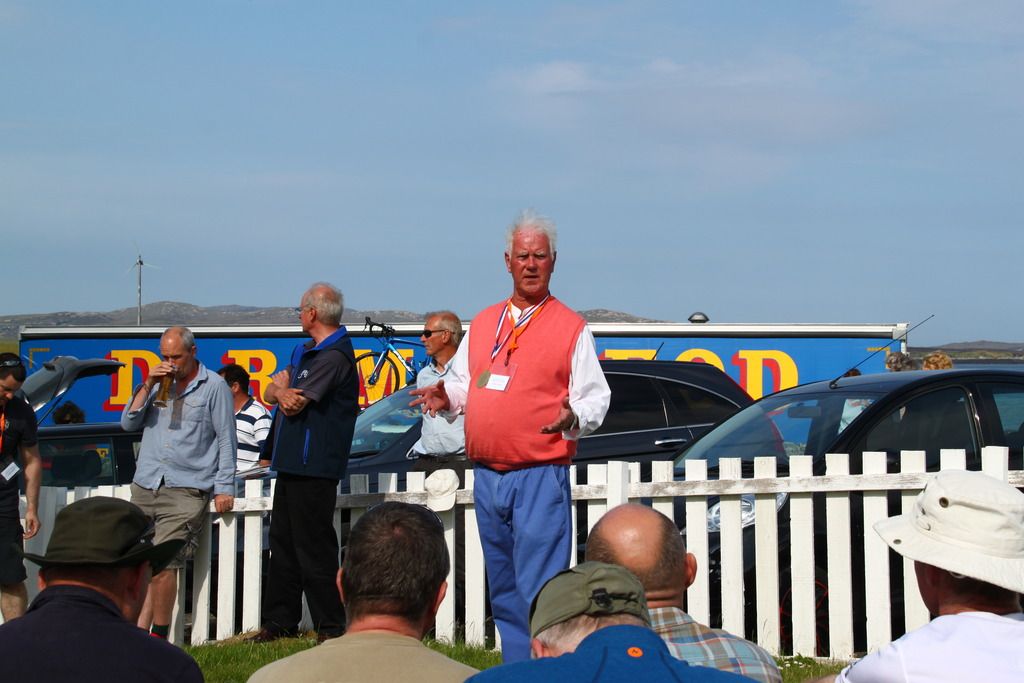 [/photobucket]
and it was time to get to the start line for 0930 Friday. This was a bit shambolic, with most boats congregating round the "wrong" committee boat, only to see the start line a half mile away. So the race to the start line began...
And then the race. Still no wind.
We wallowed over the start line trying to get our spinnaker to fill as a cruising chute only for the wind to shift. Some boats went west of Shillay, only to find the tide strong enough to show them going backwards on AIS.
We followed the pack.
About 18 miles off Hirta, we calculated that even if we did about 5 knots for the rest of the route, despite the forecast no wind, we could not finish, so we retired and motored to Village Bay.
Here I found my old friend..
[photobucket]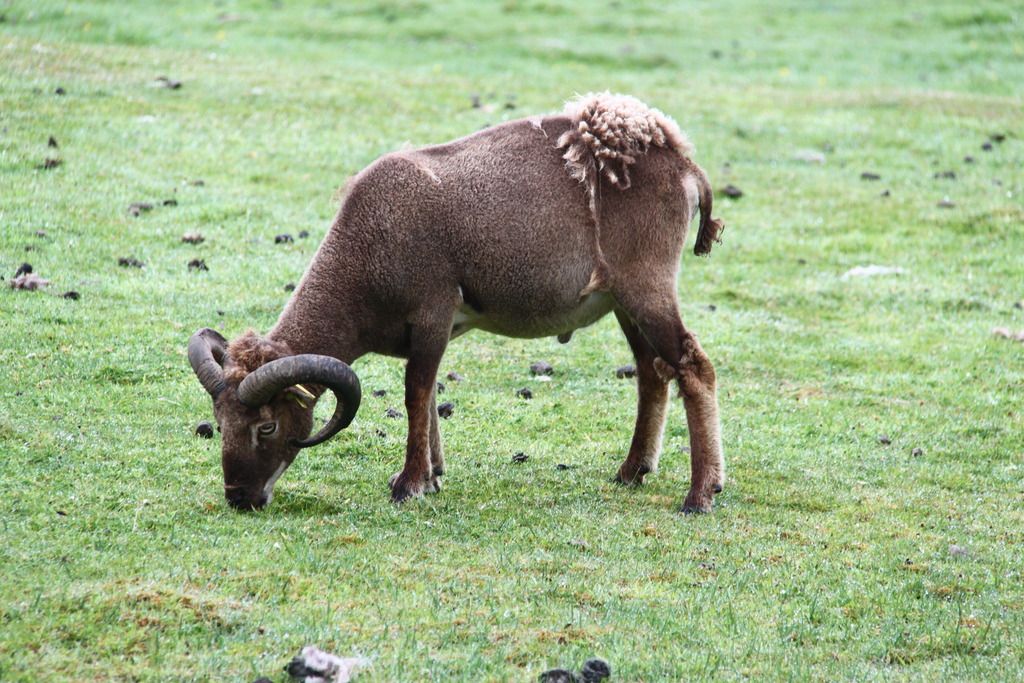 [/photobucket]
We anchored among 19 boats in Village Bay at 2300. By 0600 there were only 9 left. We went ashore briefly then set off back to Lochmaddy and some more of the plenteous free food.
Plenty of dolphins..
[photobucket]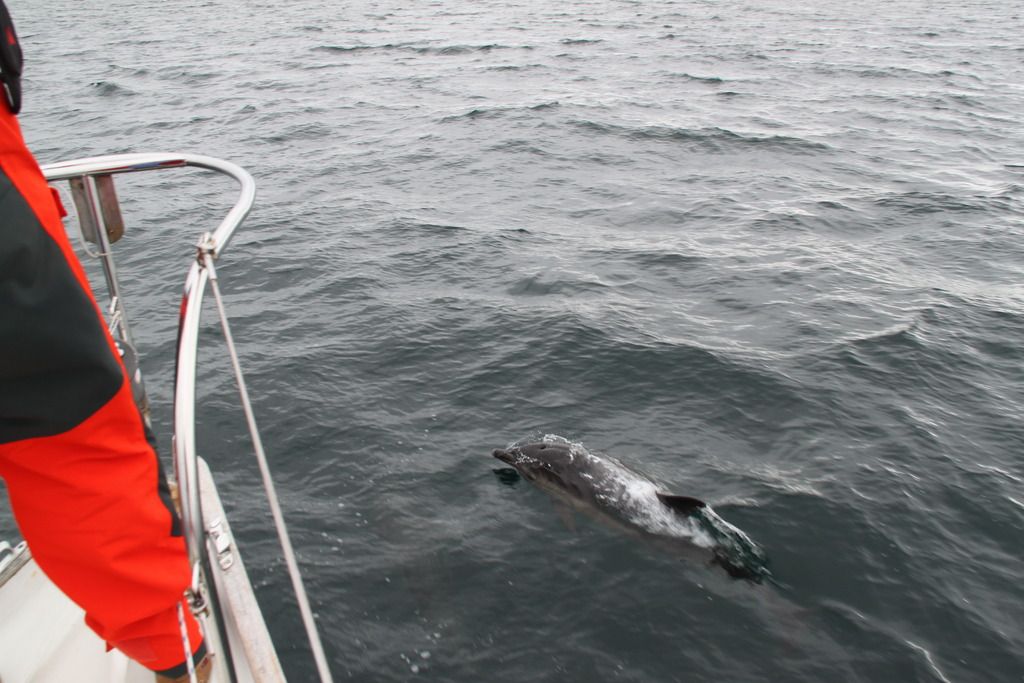 [/photobucket]
Next day to Muck for a sleep.
[photobucket]
[/photobucket]
Next stop Oban...
and we encountered this berthing arrangement...
[photobucket]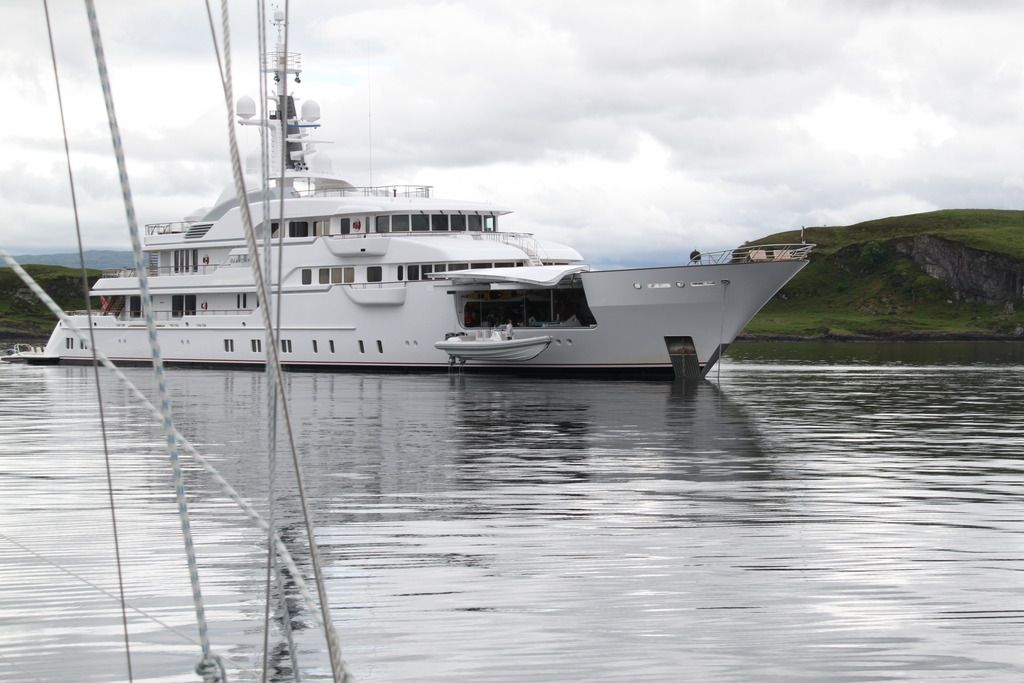 [/photobucket]
[photobucket]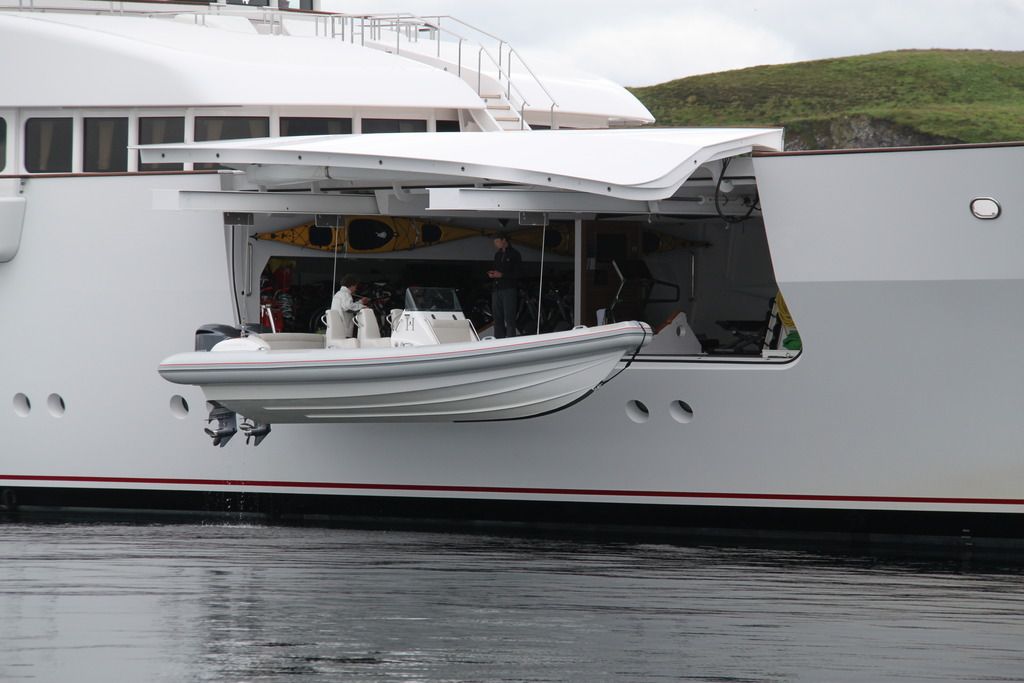 [/photobucket]
I want one of those for my Avon Redcrest!
A train home leaving the boat in Oban for Round Mull in July! And a much needed sleep.