Nick, Mavanier - any other (ex)Vega owners on here.
I can't believe that it's over 6 years since I asked a similar question - and I've done nothing about it in the meantime - inertia to the extreme. The availability of a piece of S/H chain, and this galvanising offer have got me moving.
This was my question about chain capacity from 6 years ago - link -
http://www.bluemoment.com/forum/viewtopic.php?f=3&t=5032
This is a view from my forecabin - Is this usual? or has a previous owner made some alterations?
Mistral
is a 1973 model, hull no 1789.
View of the foredeck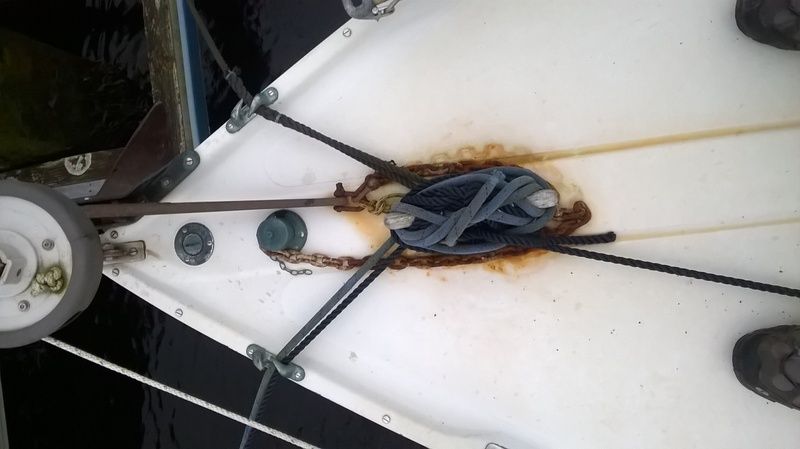 I use a basin when deploying / recovering the chain.
Hoping that the heavier chain all fits into the locker, and the new galv makes it slump better. The 10 Kg Bruce does fit the bow roller, though it's quite tight - I thought that I took a photo yesterday, but can't find it on my phone.
Ash