....to view, and indeed use this magnificent facility.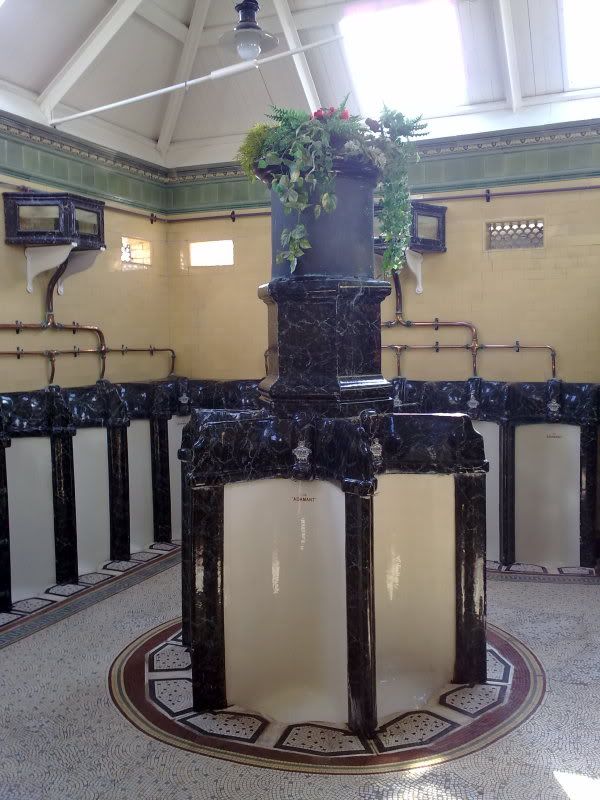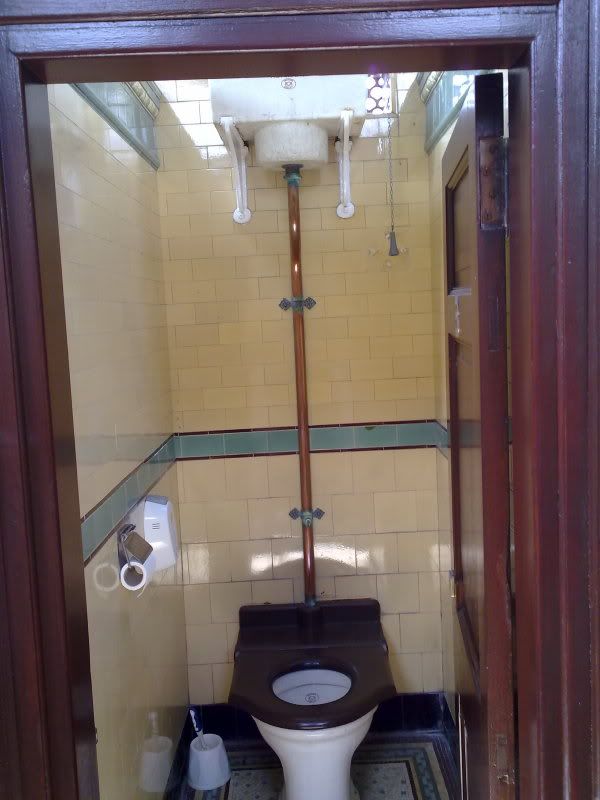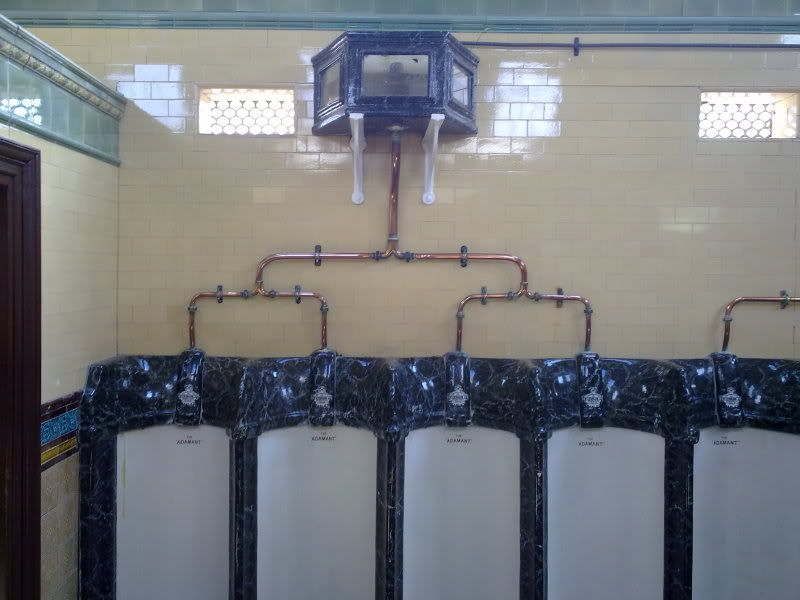 The crew was disappointed to find that the Ladies isn't to this standard. I've just read on t'interweb that the facility was only a Gents, and that the Ladies is more modern.
Quote:
Only a few steps from the embarkation gangway on Rothesay Pier, Isle of Bute, lies the most impressive surviving late Victorian public convenience in Scotland, if not Britain.

Commissioned by Rothesay Harbour Trust in 1899 during Rothesay's hey-day as a holiday resort, the gents lavatory, a most unusual survivor of the Victorian era, was always intended to impress.
The interior is magnificient with walls entirely clad in decorative ceramic tiles, ornately patterned in rows. The floors are designed with ceramic mosaic, with the crest of the Royal Burgh of Rothesay at the entance.

Open 7 days a week, the Victorian Toilets are fully functional Public Lavatories. As part of the £300,000 restoration project in the 1990′s there are modern ladies toilets with mother and child facilities, disabled toilets with father and child facilities and ladies & gents showers.


http://www.visitbute.com/2012/01/rothesays-victorian-toilets/
Ash
_________________
"This is a sailing Forum"