The snow at the beginning of the week meant that I didn't do a solo run to the boat with the cushions.
Staying on board over the Easter weekend would have required two runs to the boat plus half a day of good weather to fit the running rigging so that the boom/mainsail/stackpack could be removed from the saloon and fitted.
The weather forecast wasn't very hopeful and the crew didn't want to waste her long weekend off so Wednesday evening was spent on the internet and 3 nights DB&B booked in an hotel.
Managed to squeeze the crew into a third of the back seat so delivered the cushions and ropes to the boat en-route. Driving up the Rest and be Thankful with the road white with hailstones on Thursday afternoon seemed to justify the decision.
Good Friday was dry and sunny ( but I bet that it was raining at Ardlui ) and the attached two photos were taken from the same [view] point during a run out in the car.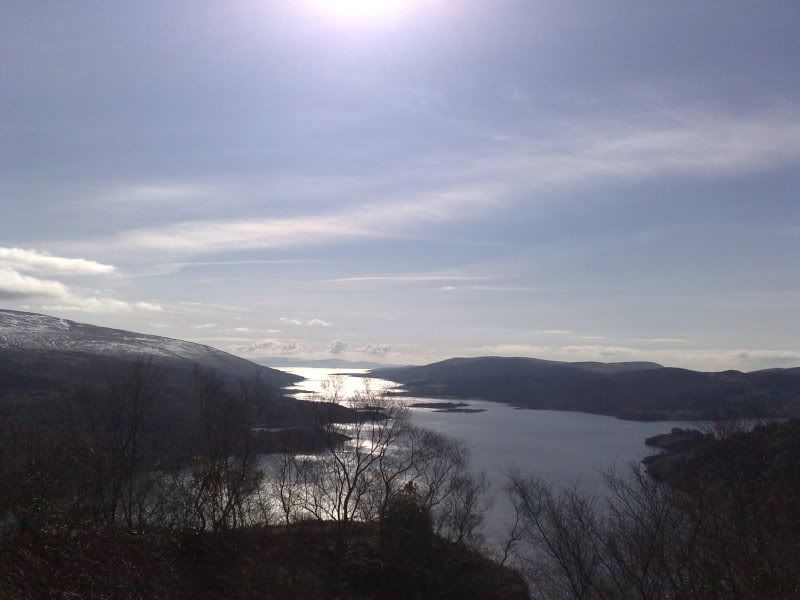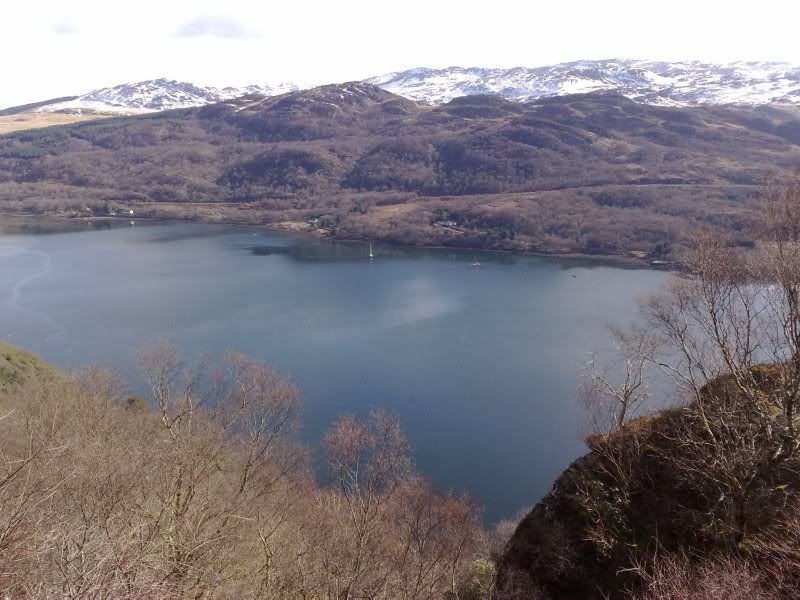 Ash