I first came across
Sunshine
as she was sitting on a rather uncomfortable berth at Scalasaig on Colonsay, where I had a chat with the skipper's wife.
I managed to get some pics of her whilst the ferry overtook her.
I then spotted her again at Tobermory, and had a chat with the crew.
The skipper is going to circumnavigate the UK clockwise (properly - not via the caley canal). He started somewhere in NW England. He only bought the boat at the beginning of June. I didn't get a chance to speak to the skipper.
Click Here
for more photos, using
ashpix
as the guest login.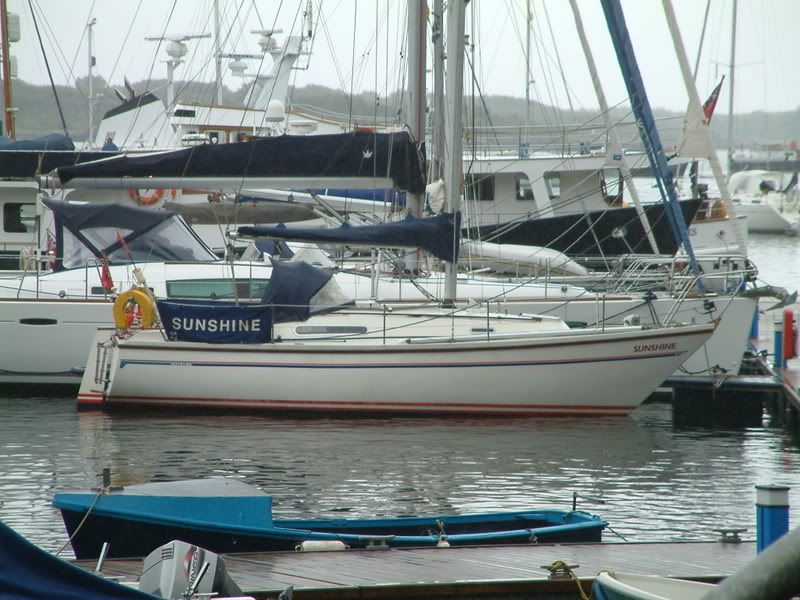 Ash
_________________
"This is a sailing Forum"