Actually 35m altogether but some of it is in poor condition.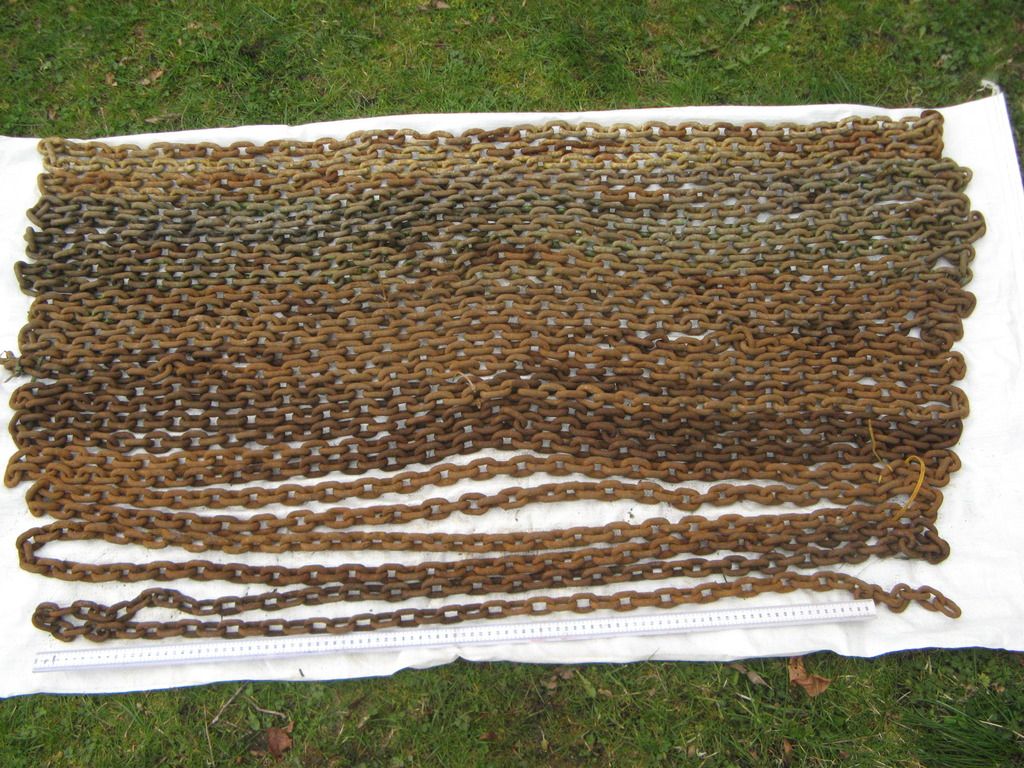 The bad part is nearest the camera. That's a metre stick for reference at the front.
Here's a closeup of some of the rusty part.
But most of it is more like this.
Basically sound (for at least 30m anyway) but not quite in "as new" condition.
I've been using it for about 10 years. It works fine in a Lofrans windlass. I changed it for a 50m length courtesy of Marisca.
Location is Connel, Argyll. I can't help with delivery.
Would £50 be a starting point for negotiation?
Derek