A great portable storage shelter made by Dancover. Carefully used for a boat project for 2.5 yrs now no longer required. Has proved itself to be a necessity with our unpredictable weather!
Very heavy & sturdy, will be carefully dismantled ready for collection by a new owner. Any questions please ask! £950 ono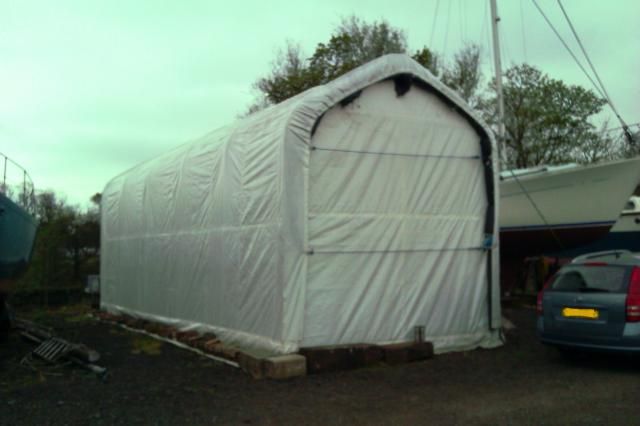 Width: 4 m x Length: 10 m
Side height: 3.5 m.
Ridge height: 4.5 m.
Roof cover: Strong polyethylene tarpaulin 300 gr./m²
Sidewalls: Strong polyethylene tarpaulin 300 gr./m²
Frame: Powder coated steel tubing for protection against corrosion
Tubes / fittings: 60/2 mm