Hopefully Alain and Craig won't find us here.
I have to confess to having only one anchor, a 20lb plough (not CQR) and so intend to add another different anchor for next season. The new anchor would become no.1 bower with the plough relegated to the no.2 spot. I'm tempted by a 10kg Sword (Alain says that the 5kg one will do the trick but it sounds awfy light - it's all about shape and area you know!)
but keep coming back to a tried and tested 10kg Delta.
NIck swears by his 10kg Spade and DaveS has every confidence in his 16kg Delta.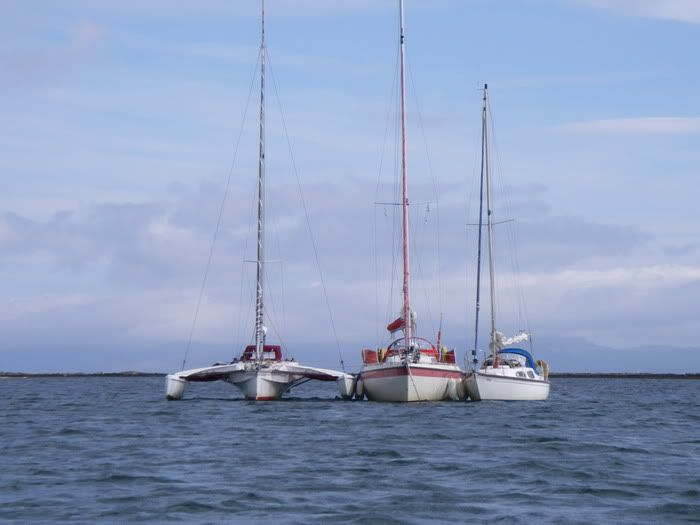 (3 of us hanging off the Delta at Oronsay)
Shard has a CQR I think but wouldn't be without a BFO fisherman's as well.
What have you got? What do you use and when? What do you think of what you use? If you were refitting from scratch what would be your selection of anchors for the west coast and why?
Help.