Tne sound advice about Sound of Harris recently was put to good use and the weather was kind enough to allow a trip to St Kilda as hoped. In fact it was a little too kind, with not quite enough wind.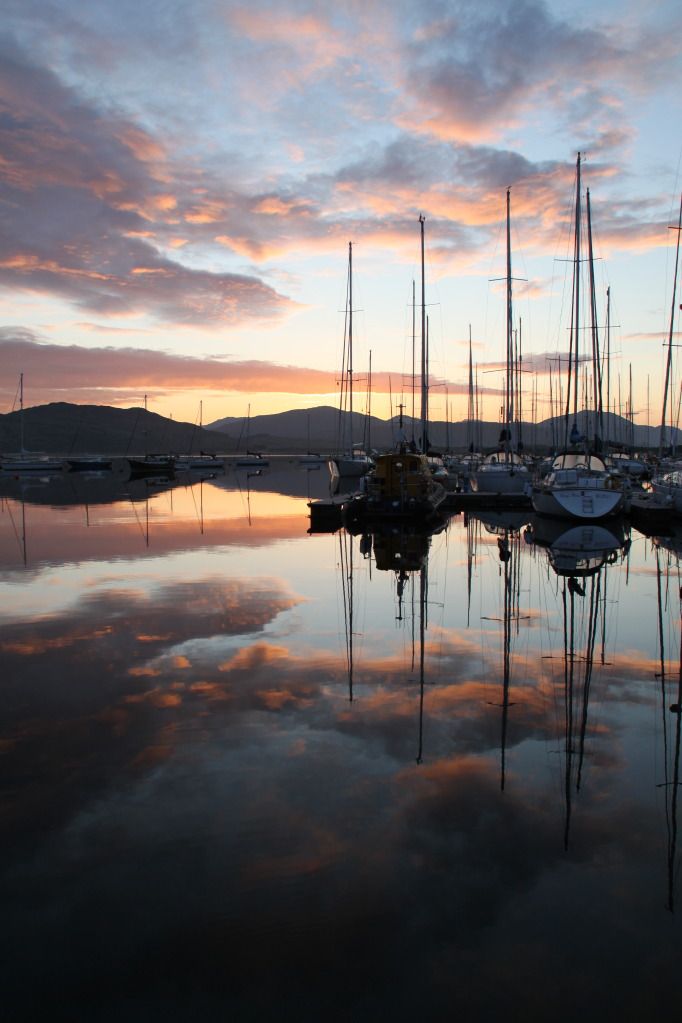 Dunstaffnage at 0600, sunrising, but no wind.
Sat 4th: 0600 start from Dunstaffnage, destination Canna. Stopped in Tobermory for a fuel top us having motored all the sound of Mull, and not expecting much wind for the week. Crew decided to add to what was already more food than required. Bad experience at the Tobermory Coop. These people do real damage to tourism. Shouting at people struggling in English to "git the back o' the queue", will not promote the trade. But the bacon and rolls procured did go down a treat as the wind increased to about F2 enabling sailing and whale watching (Minke off Ardnamurchan, harbour porpoises bit further on). Overnight in Canna harbour, one I've always seen as a really good sheltered anchorage, even if the fishing boats can be noisy. (this time they were not bad).
Sun 5th: another earlish start for Sound of Harris. No shortage of wind, and dipped the rail much of the way. An uncomfortable beat across the sea of the hebridies, hitting Benbecula, and motoring a few miles north towards Renish Point and turn west into sound. Sailed through in more sheltered conditions, to find Taransay and anchor there for night.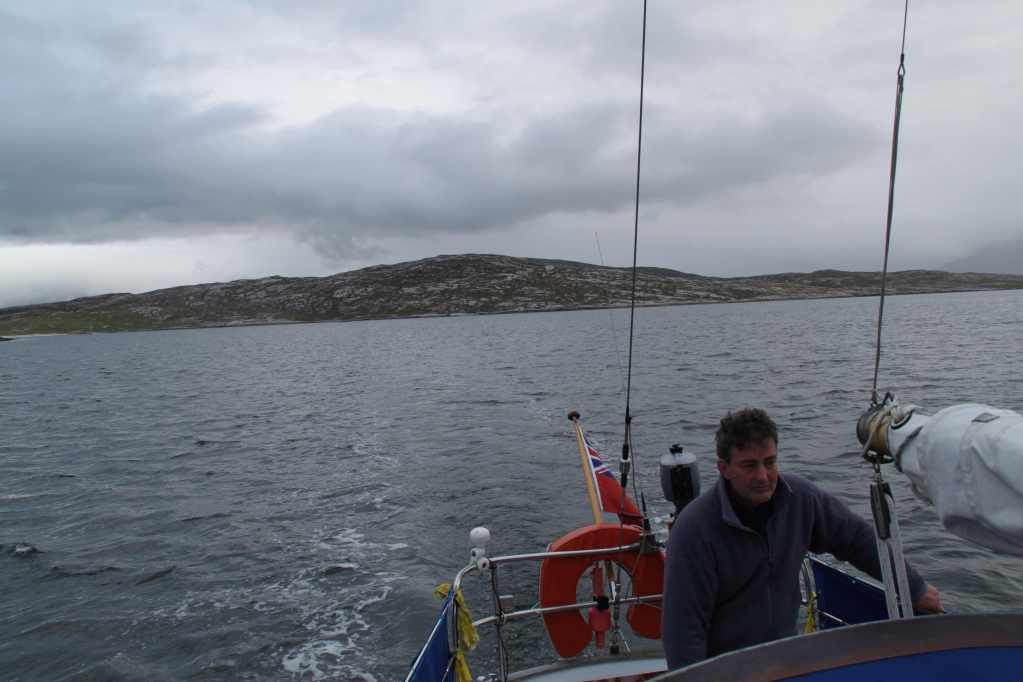 Leaving Taransay.
Mon 6th: 0600 start again for St Kilda. Poor visibility.
First sight of Boreray confirmed that I was right to stick to my course when two incidents caused doubt. One boat sighted behind us, but having come from further north, perhaps round north of Lewis?, but not on a converging course, rather an intersecting one. By my reckoning they would pass south of but in sight of St Kilda.
Another, approached from somewhere more south (Barra?) to pass north of St Kilda. Until we'd sighted Boreray, these two yachts had me scratching my head wondering what the chances were of two boats heading for north america using St Kilda as a waypoint?
Here's one passing north.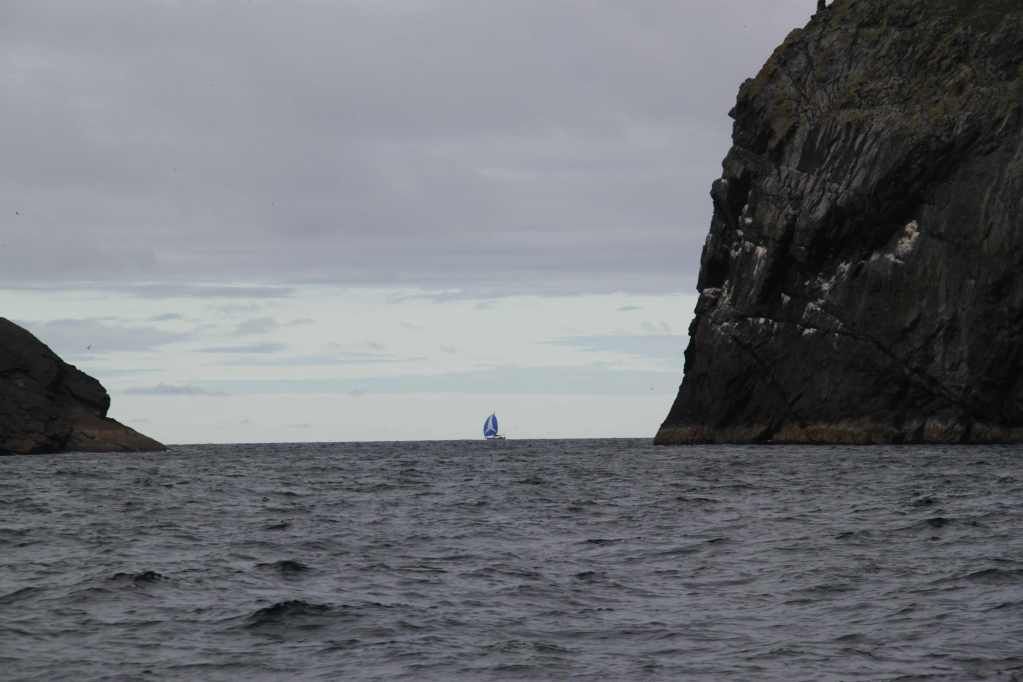 Boreray came into view at about 6-7 miles only, and we were on course.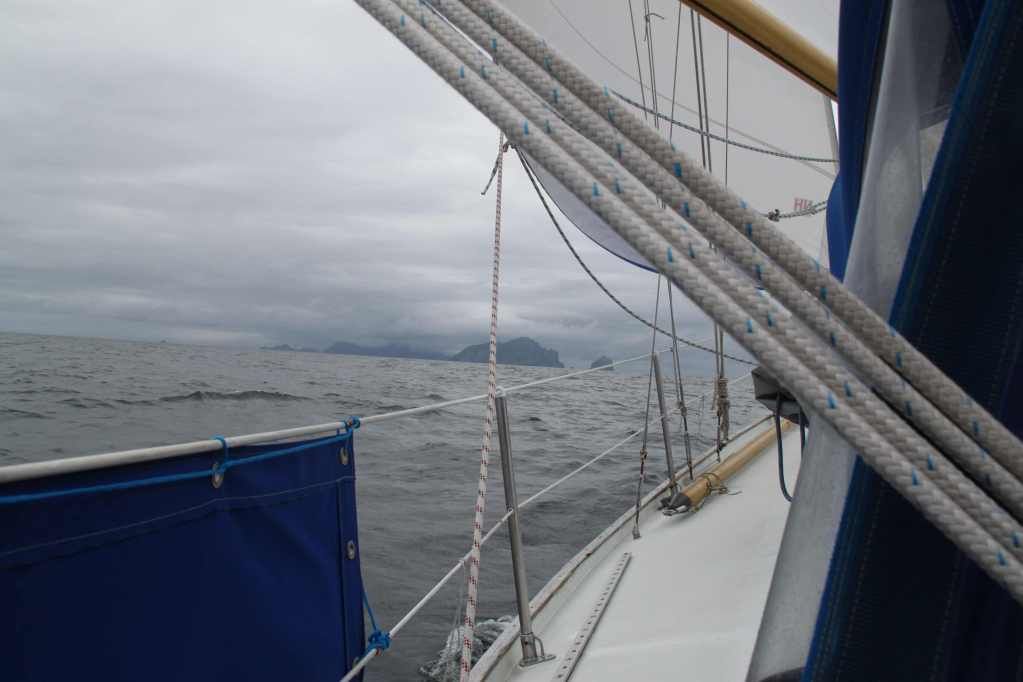 Not betting on weather improving, we took some time en-route to explore round BOreray and the nearby Stac An Armin and Stac Lee before heading to Village Bay. As it turned out the next day was even better, so we went back.
Village bay for anchoring overnight.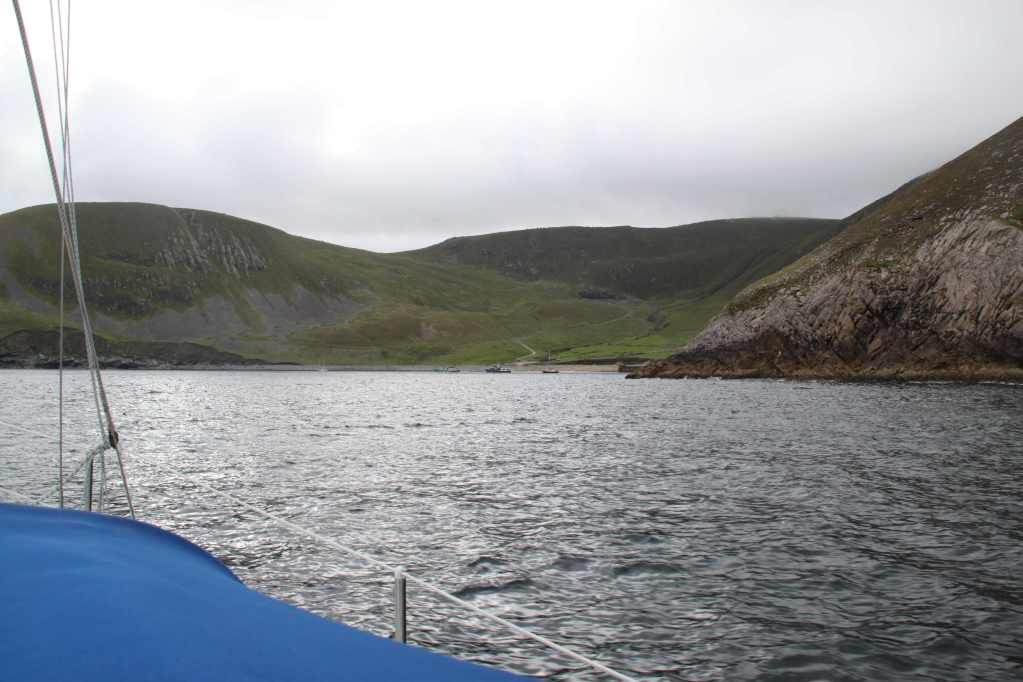 Tues 7th.
0600 woken by a rumble of sizeable diesel. That can't be the two dive boats that had anchored there too, must be bigger.
This evil apparition appeared out of the gloom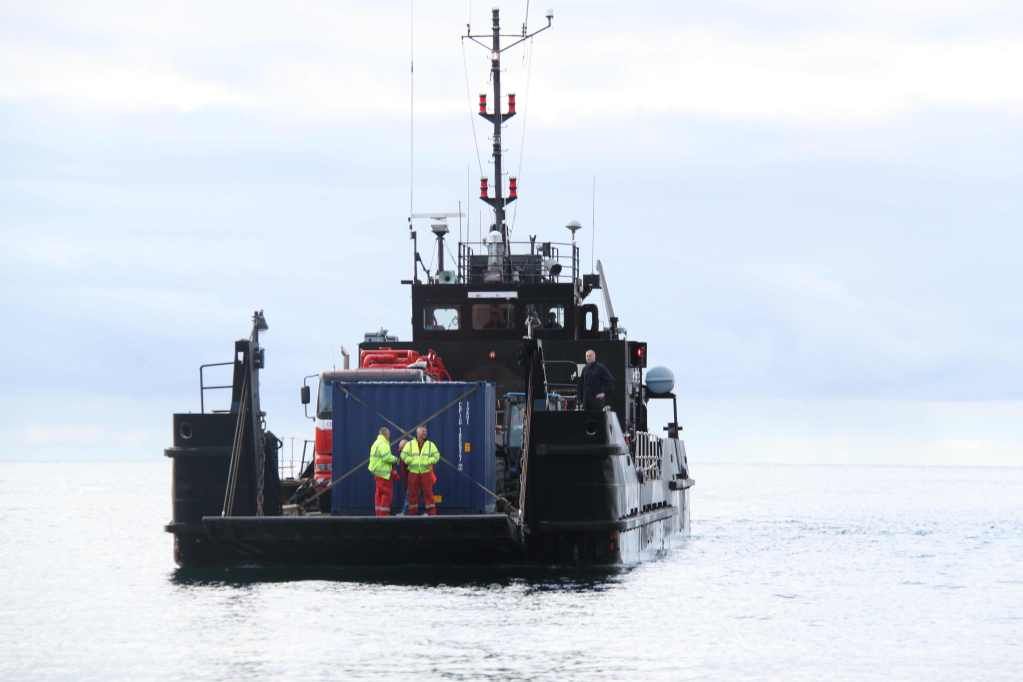 I'd forgotten the advice not to come on a Tuesday, and its Clapham Junction that day. Landing craft bringing a sewage tanker (to clean the septic tank), a container of supplies etc, and three helicopter flights for crew change (SNH and Qinetic), and 3 chartercraft with foot passengers to explore.
Getting the tanker off the landing craft was an exercise, supervised by no less than three watching for escaping rats. I learned that to watch for rats its necessary to wear high viz jackets and hard hats.
We had to explore about of course, so spent all morning wandering about.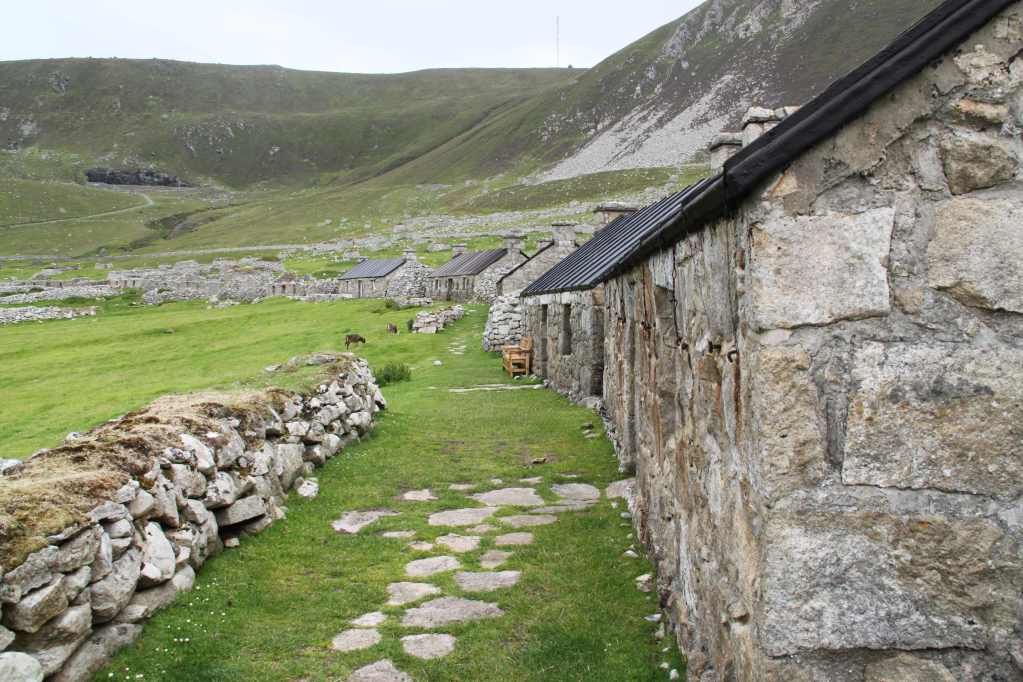 And wandering (struggling) up the hill.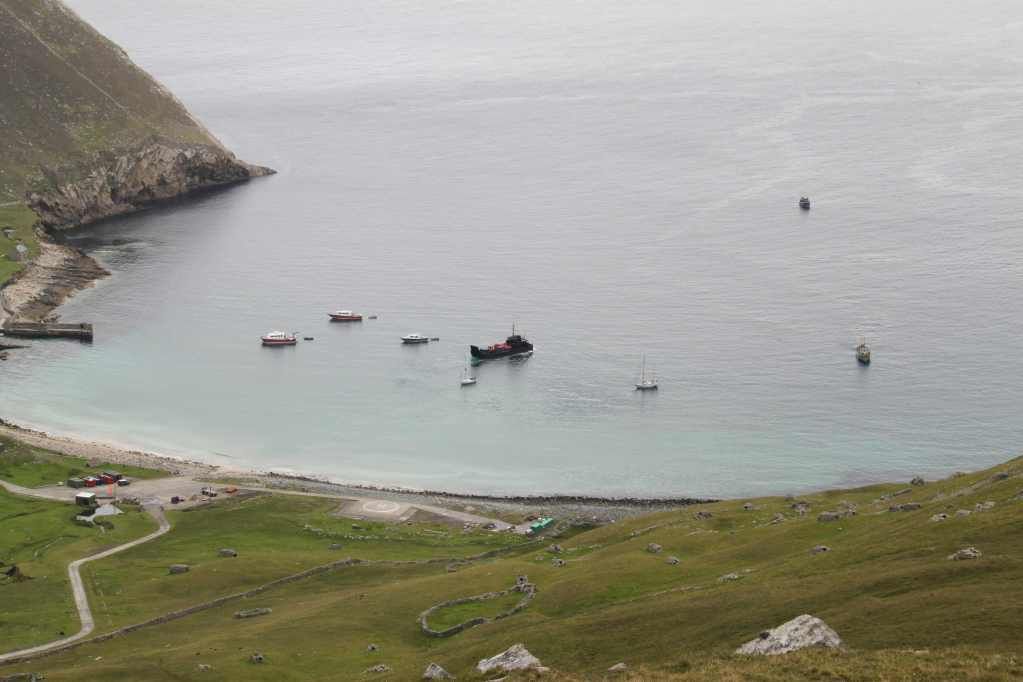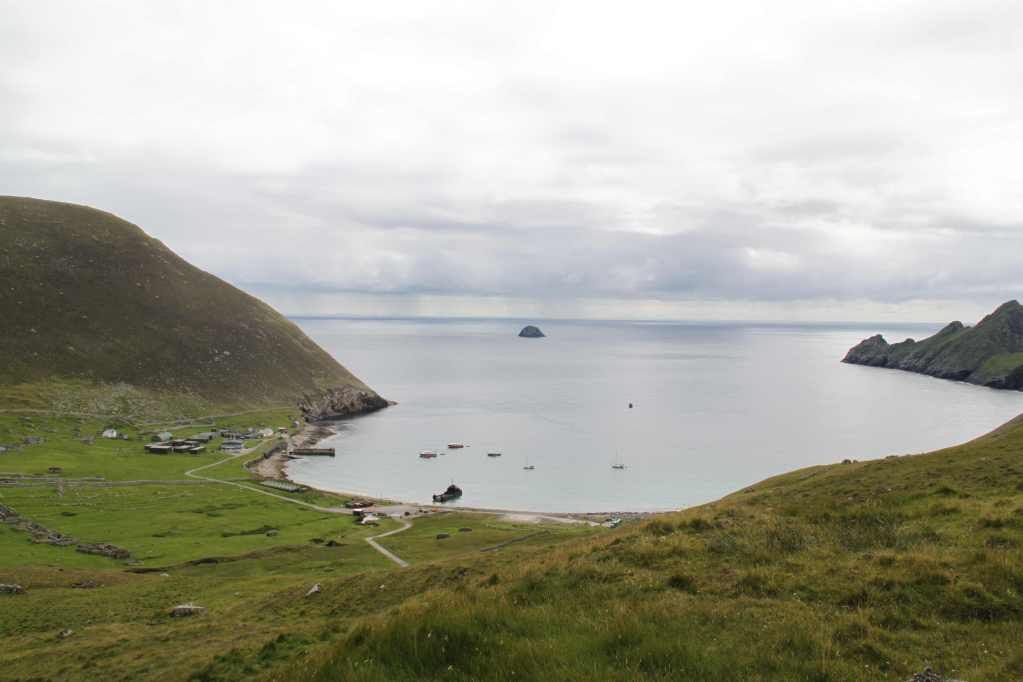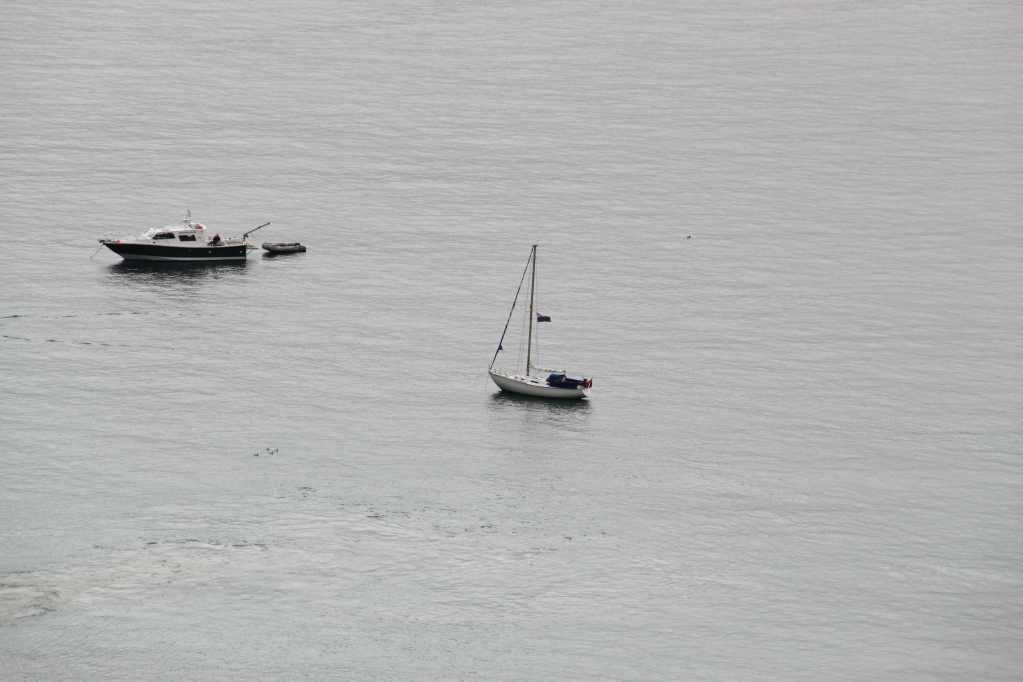 Our mobile home seemed so small from this high.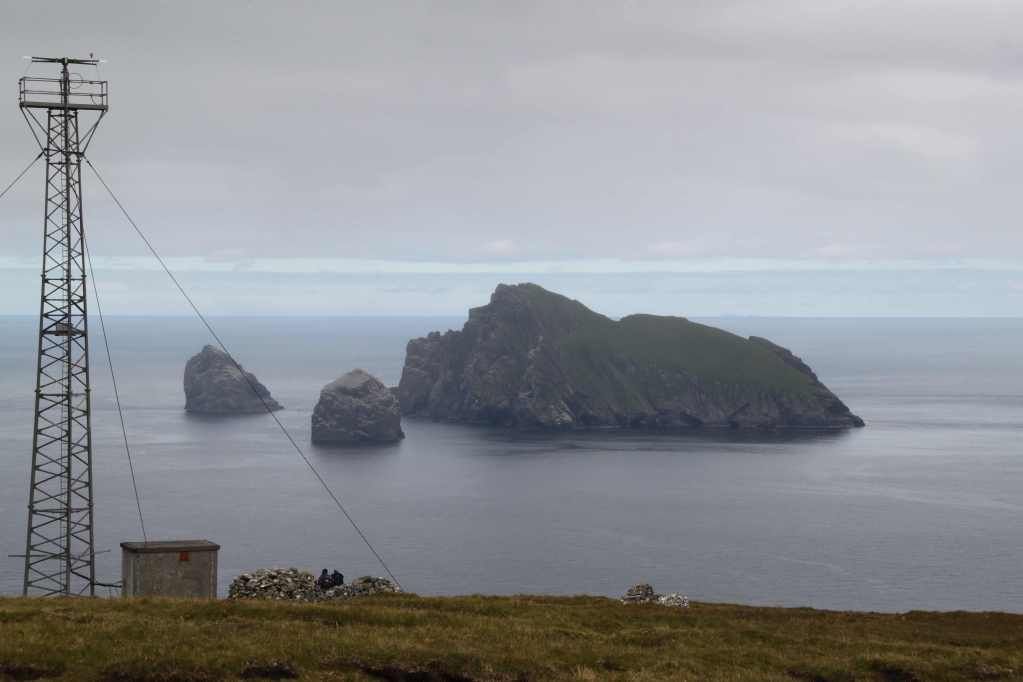 But the view was worth it.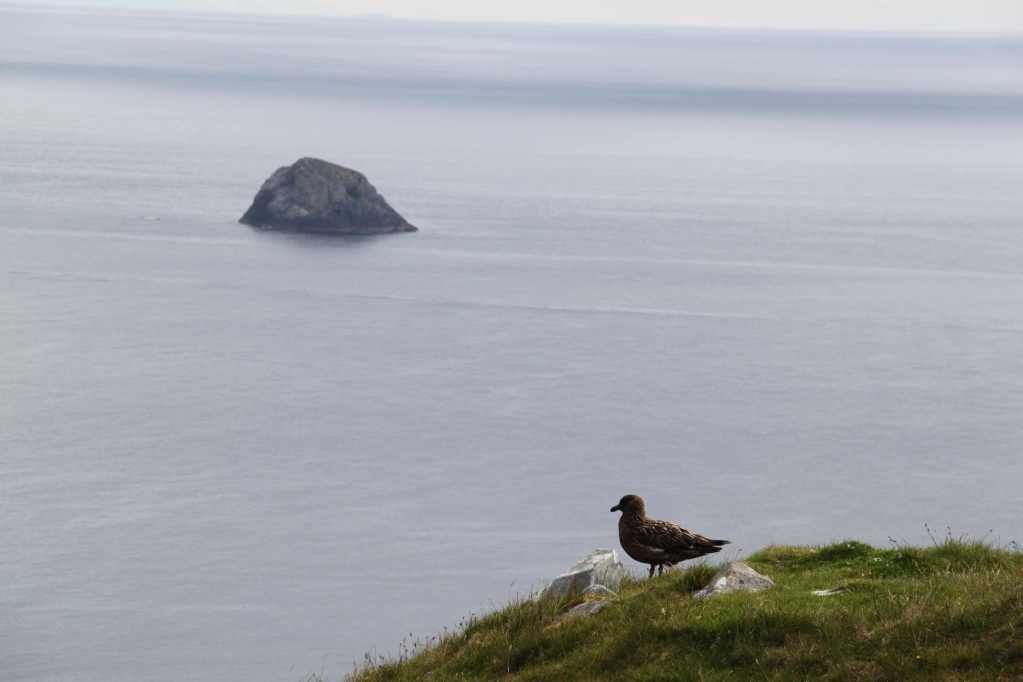 That afternoon we sailed out to circumnavigate Hirta, and visit Boreray and stacs again.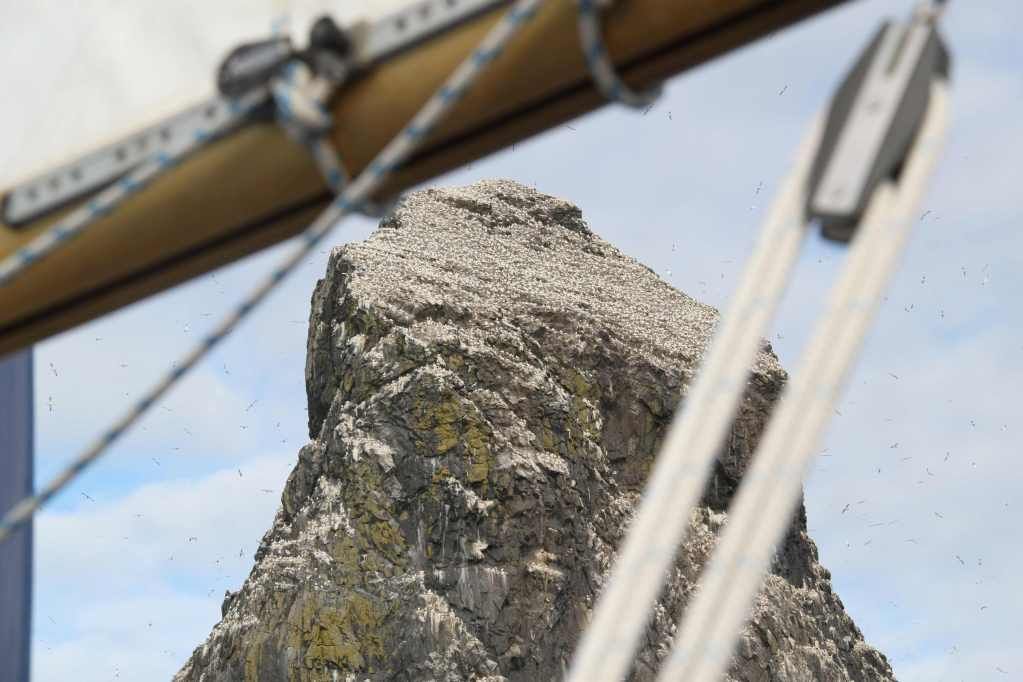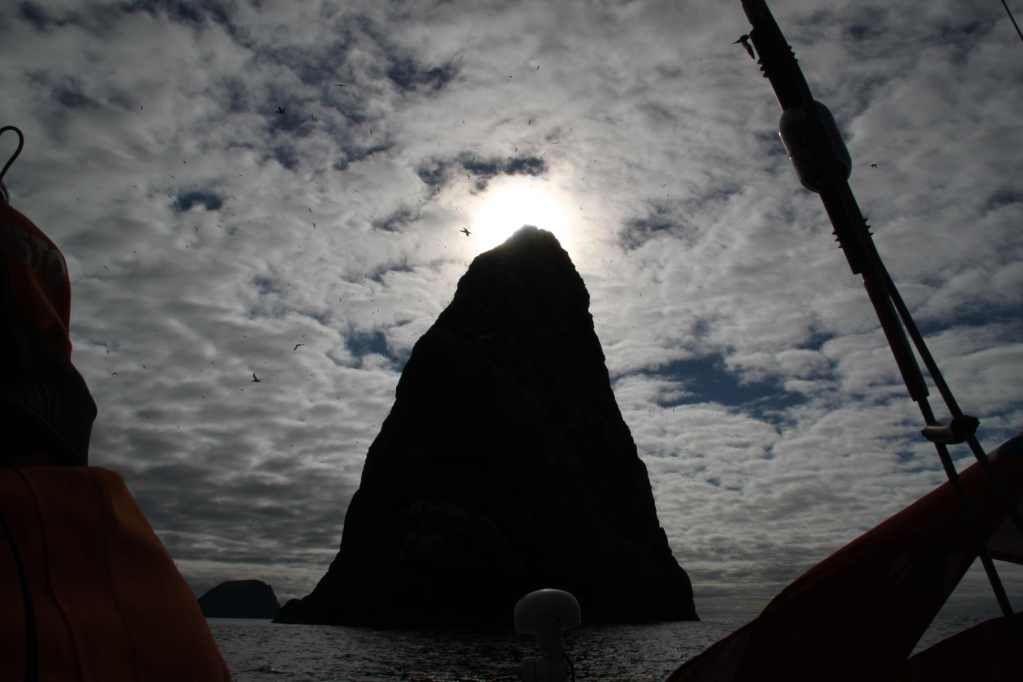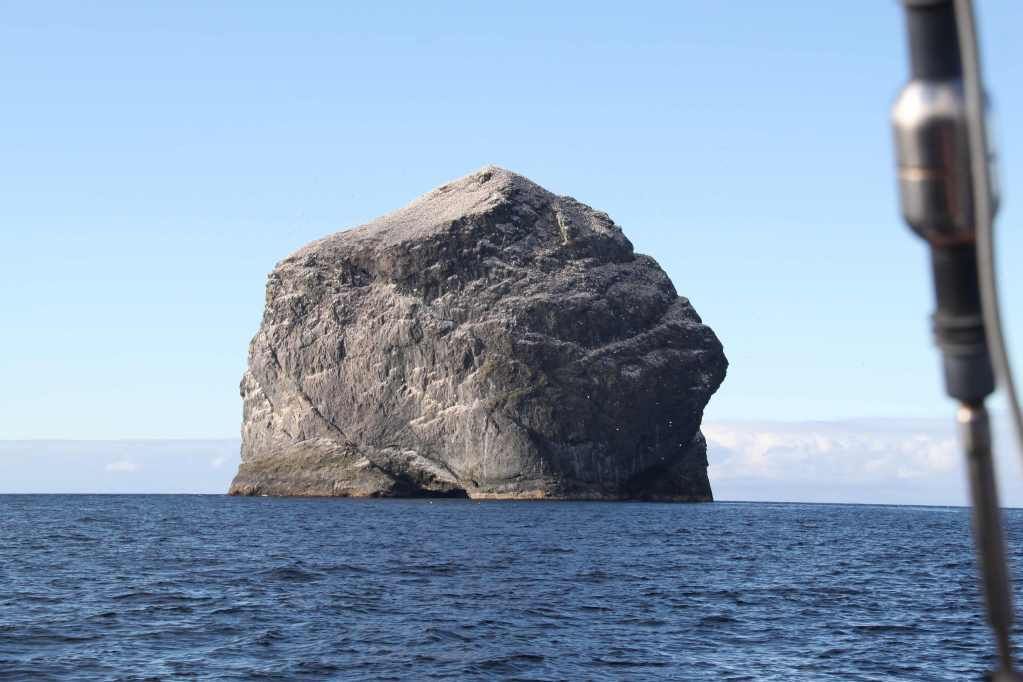 Wed 8th.
Early start again intending for Barra. No wind, so we motored 77 miles, and through sound of Barra.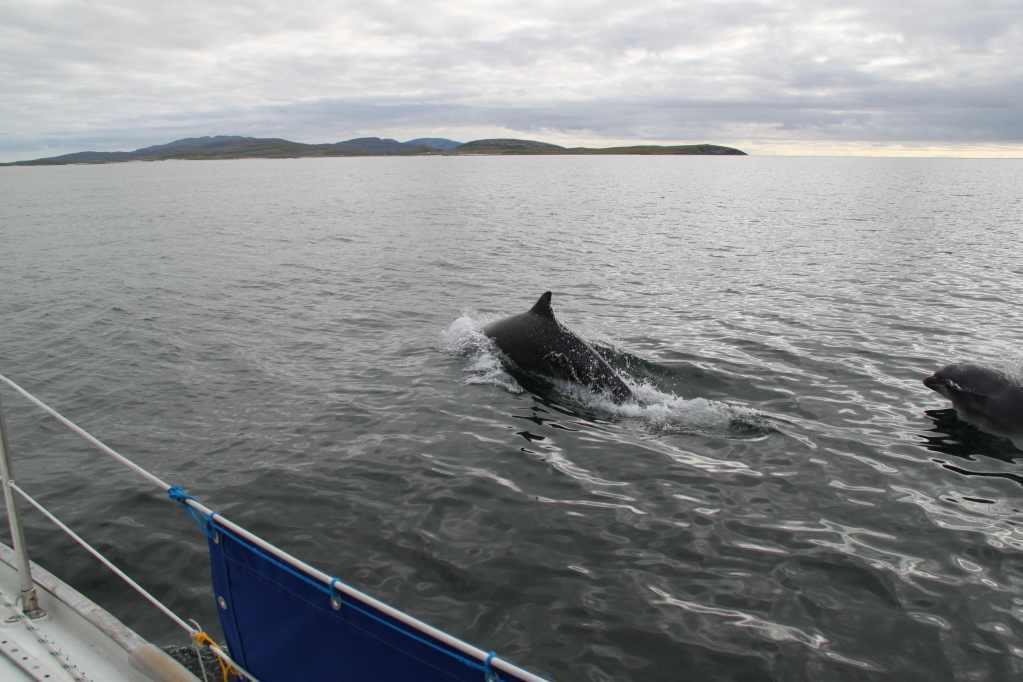 Shepherded by 12 bottlenose dolphins.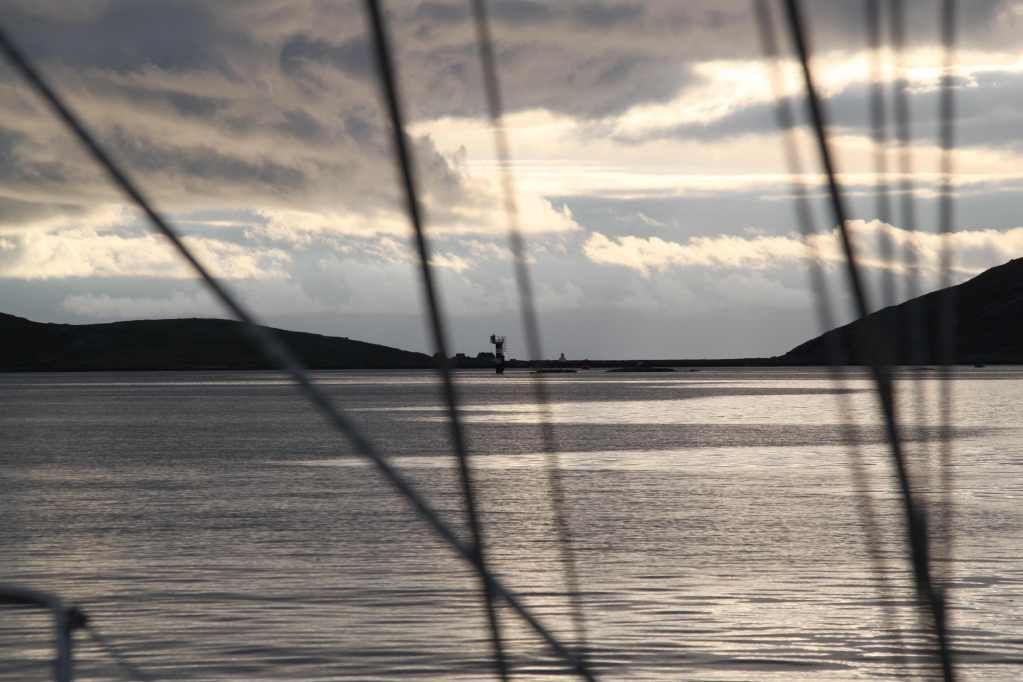 And into Castlebay for the night. Bought only 20 litres of diesel considering the price!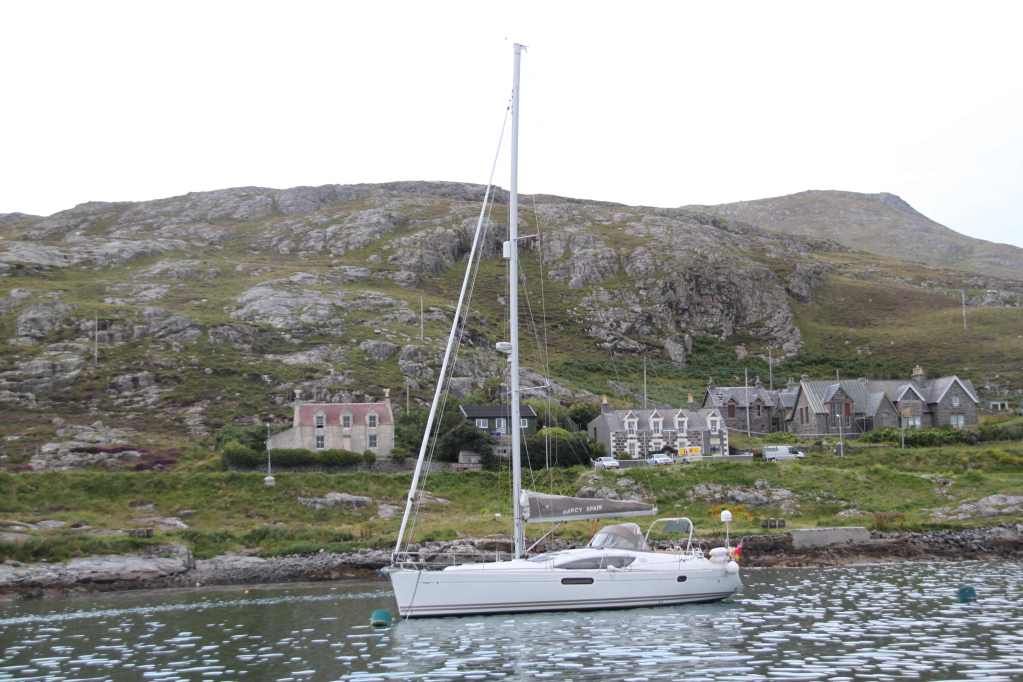 There were others there too.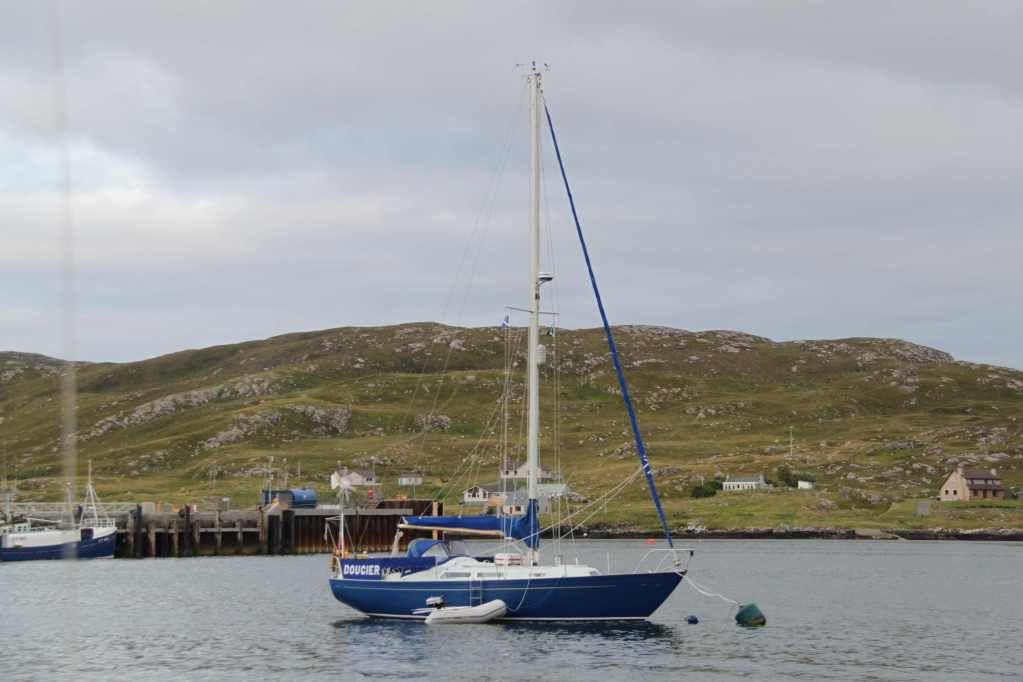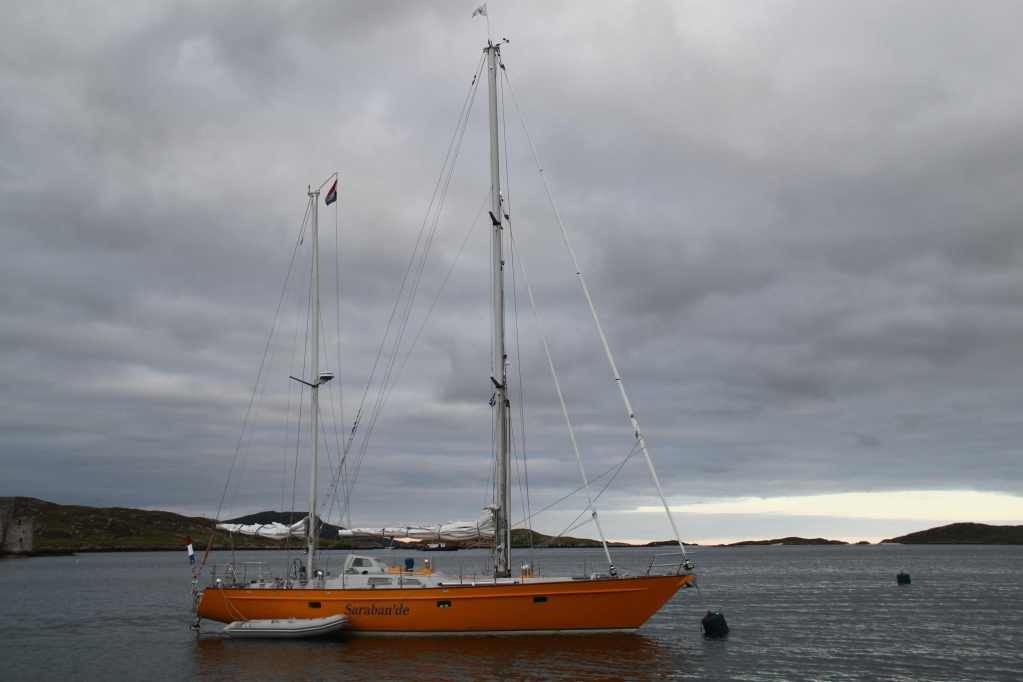 One of our crew needed to be back Friday, so we pushed on...
Thurs 9th:
Barra to Tobermory. Just enough wind to sail, but some motoring too when wind lacked.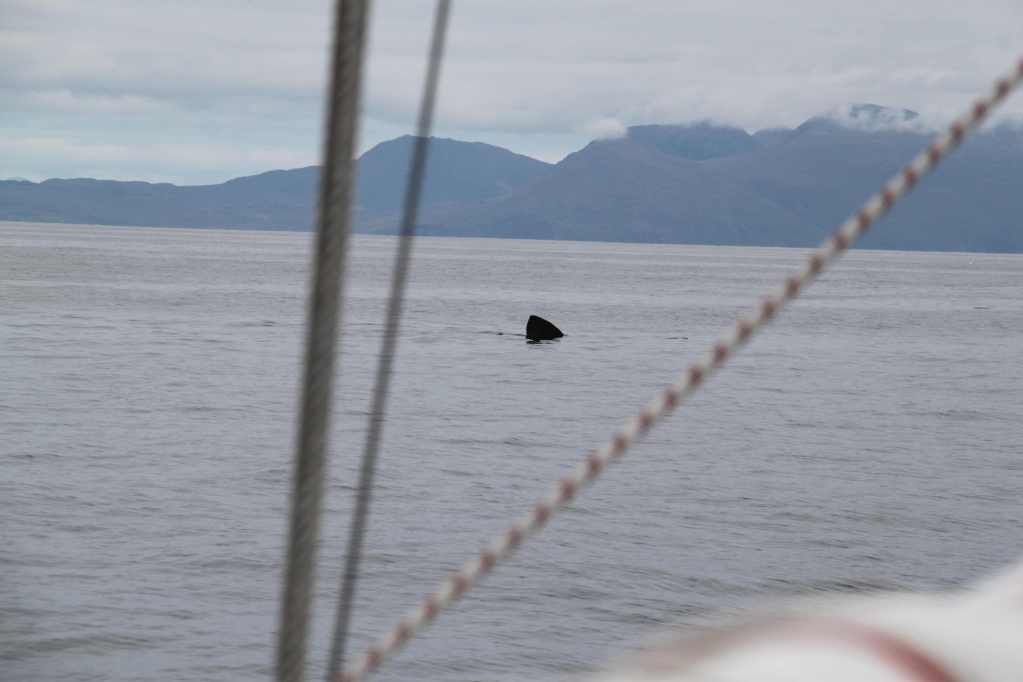 Basking sharks about 3 miles from Cairns of Coll.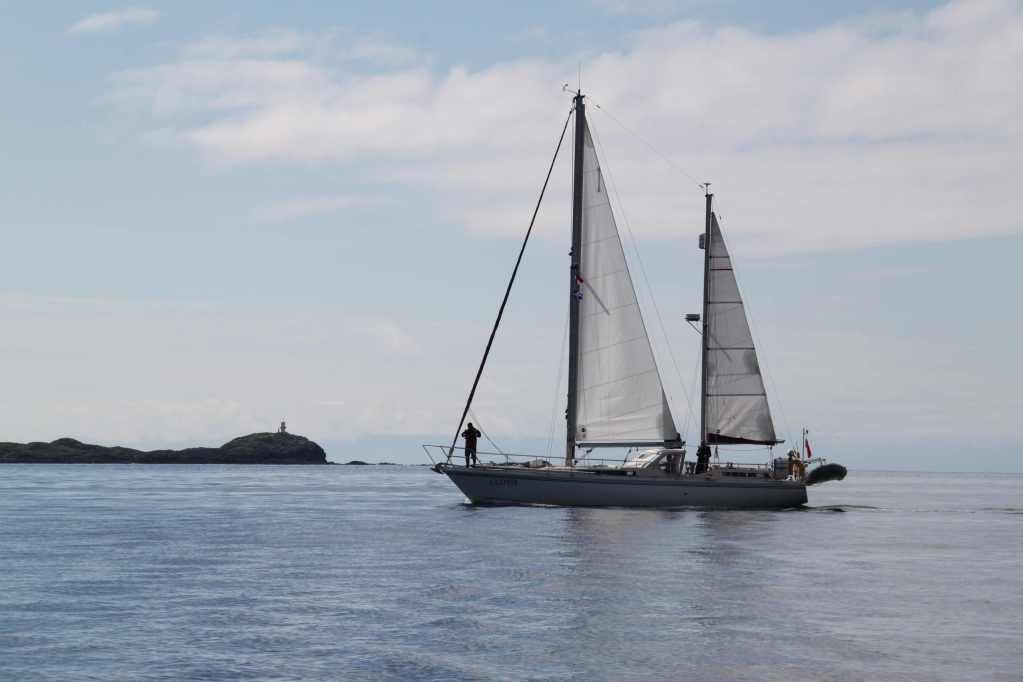 and plenty of traffic...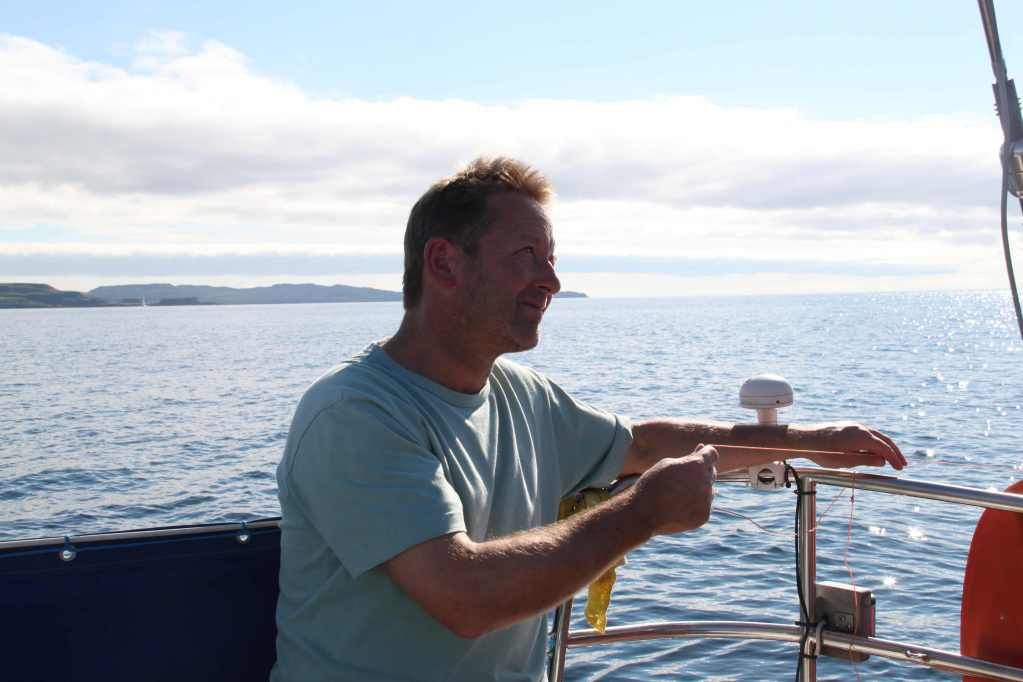 But no fishing luck for the crew.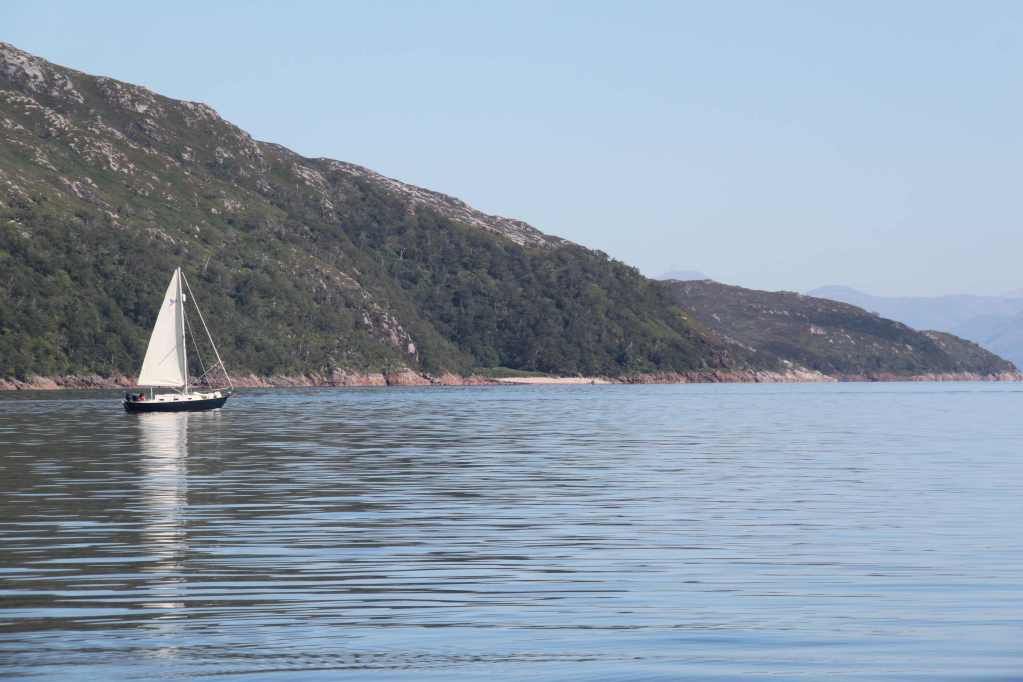 Sound of Mull was a millpond.
Friday 10th.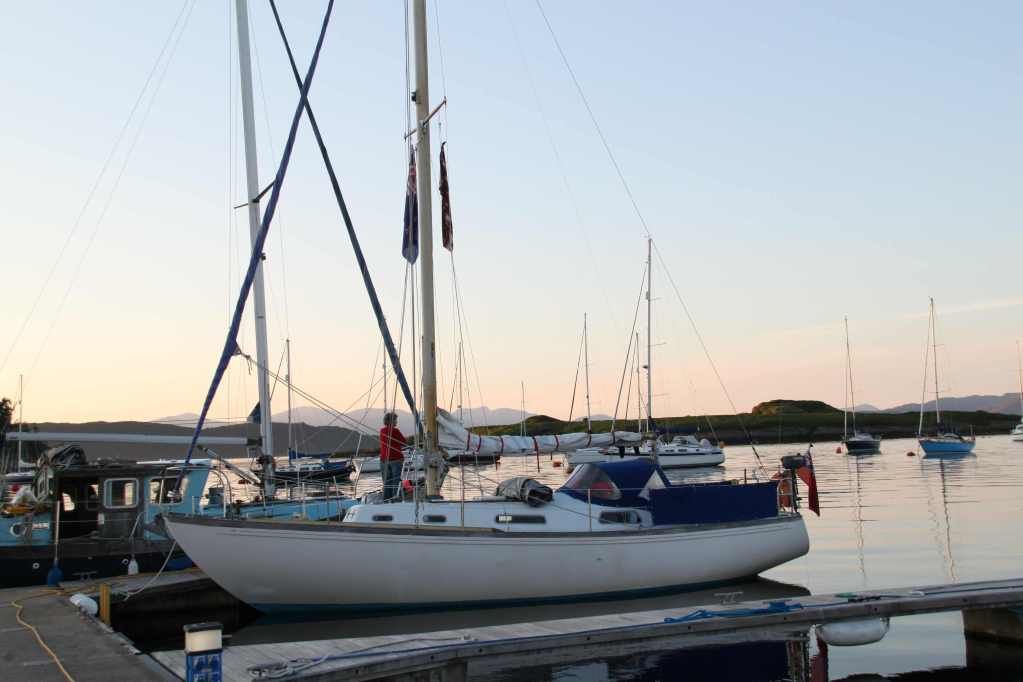 Back to Dunstaffnage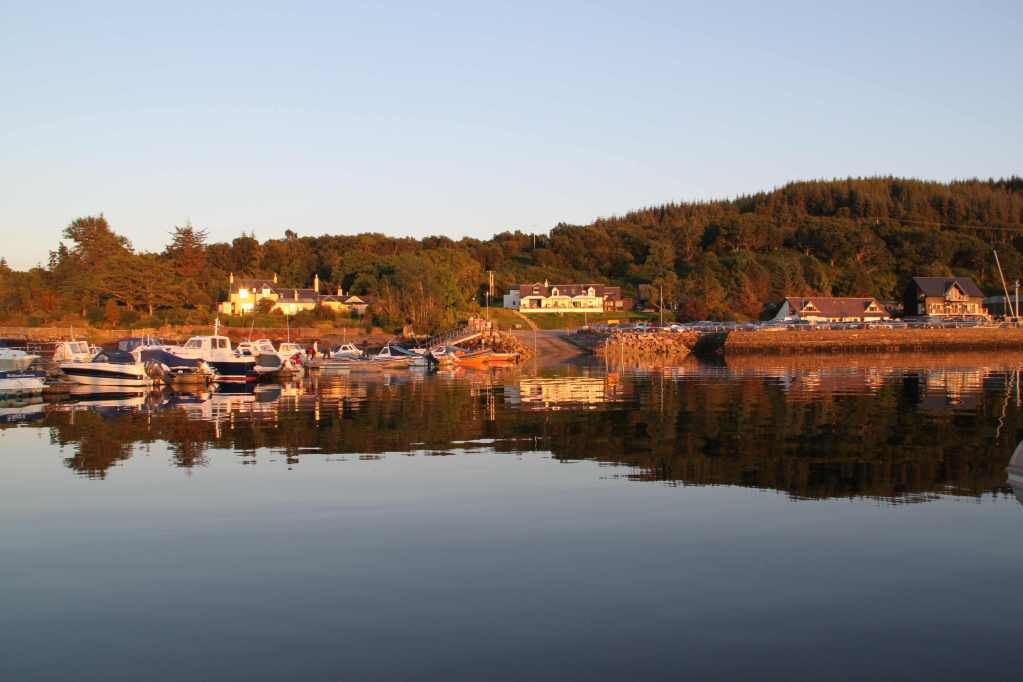 That evening's sunset.
There's more pix here if interested.
http://s248.photobucket.com/albums/gg17 ... 1QQtppZZ24