According to Stirling council's latest
planning schedule
, it looks as though there will be a flotilla of small boats coming up the Forth to Stirling in June;
Diamond Jubilee Flotilla

Further discussions, involving the Provost, the Rowing Club and the boaters, have now taken place to firm up on the timings for the Diamond Jubilee Flotilla in June. The boats will come up to Stirling on Saturday, 2 June 2012, moor overnight at the Rowing Club in Riverside and then sail back down-river on Sunday 3 June 2012. This is shaping up to be the biggest gathering of boats, ever to be seen in Stirling, with a lot of interest already from the marinas on the canal network as well as from boaters in Fife and the Lothians.
This follows a pretty successful flotilla event in 2009 (report
here
. Access to Stirling by motor boat is straightforward (apart from the obvious challenges at the shallows), but unfortunately, the construction of new bridges restricts yachts to only those that can have their masts lowered. Access from the east is limited to 9.0m vertical clearance under the Kincardine and Clackmannanshire Bridges, and to 3.5m clearance at the Taylorton Bridge close to Stirling (see
On the Forth
).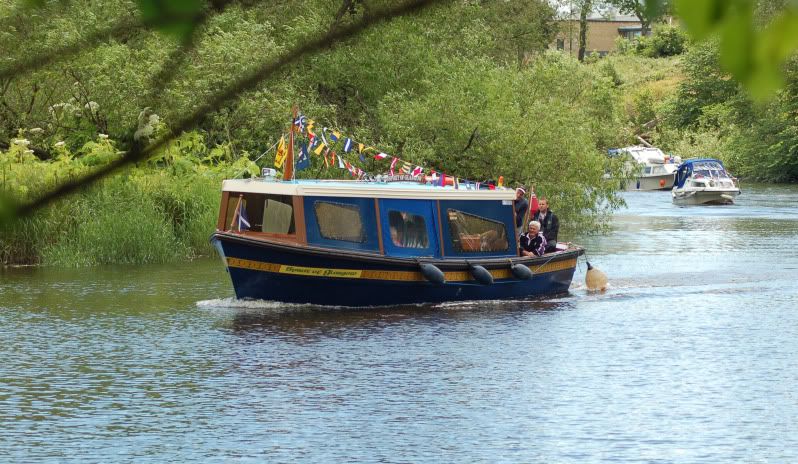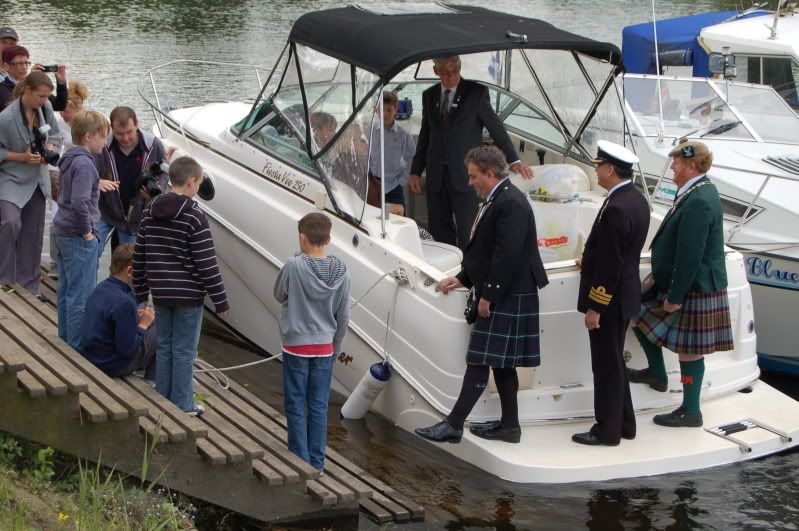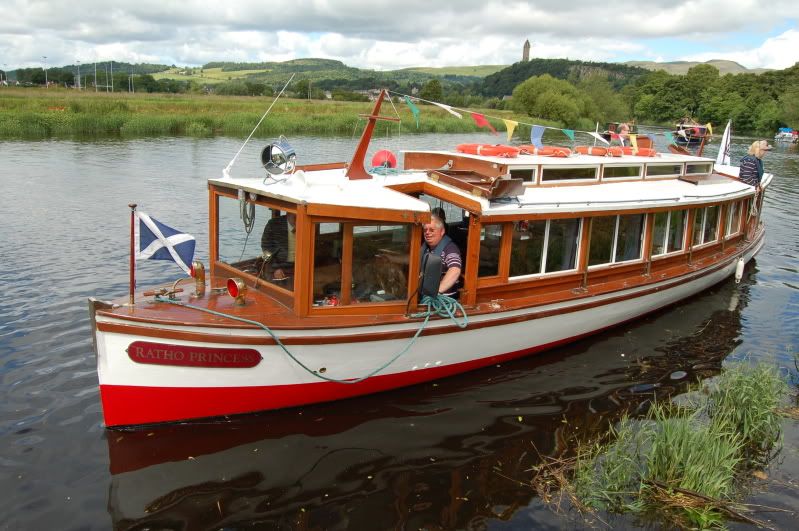 Should be a fun weekend.