Thanks!
Haswell Smith mentions but gives no useful detail of either of these rocks or the lighhouses perched atop them.
Raking about in my old charts, I came across a 1930s version showing Iona and Torran rocks, with a little inset chart of Dubh Artach.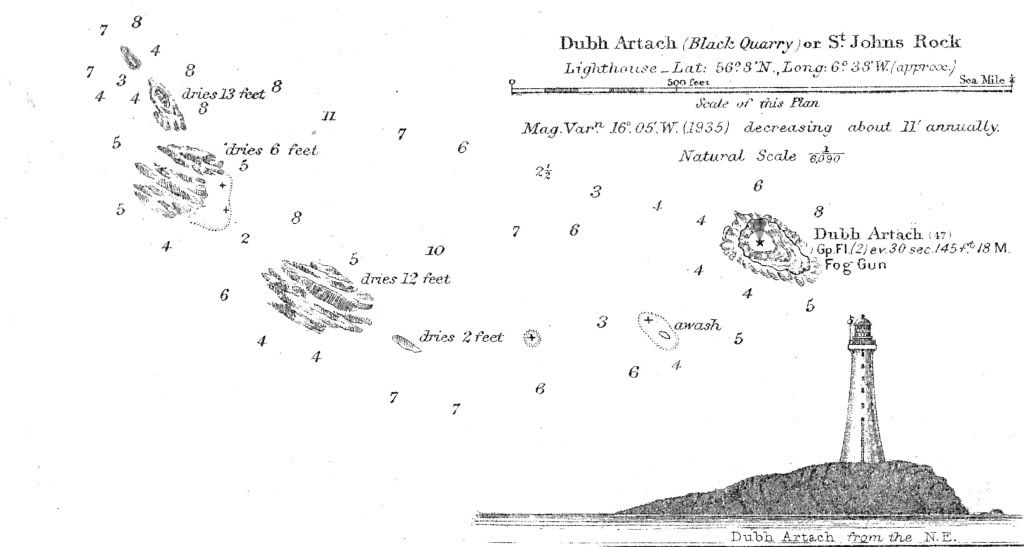 This shows the rocks that dry and some soundings (fathoms of course) in the area. Give me a nice task to verufy these, if seastate permits tootling about in the dinghy while anchored.
I note in "The Lighhouse Stevensons" (Bella Bathouse), that waves of 60ft were experienced during the building of Dubh Artach lighthouse. I won't be there if that's the weather, but last year's trip to Hyskeir (Canna area) Lighthouse was in flat calm and about F2. Idyllic for that sort of thing.
Now to find a chart similar for Skerryvore. Anyone know of a source?