We keep Ishtar at Cardiff Bay in the winter, sailing down to our Mooring at Dale, Milford Haven in the summer.
We had planned to go with the club outing to the Gower, but getting back on Sunday, with the early tide and Easterlies forecast saw us change our plans and head West instead. I'd left a car at Milford on Thursday for us to get back.
Locked out at 08:00 with Cassandra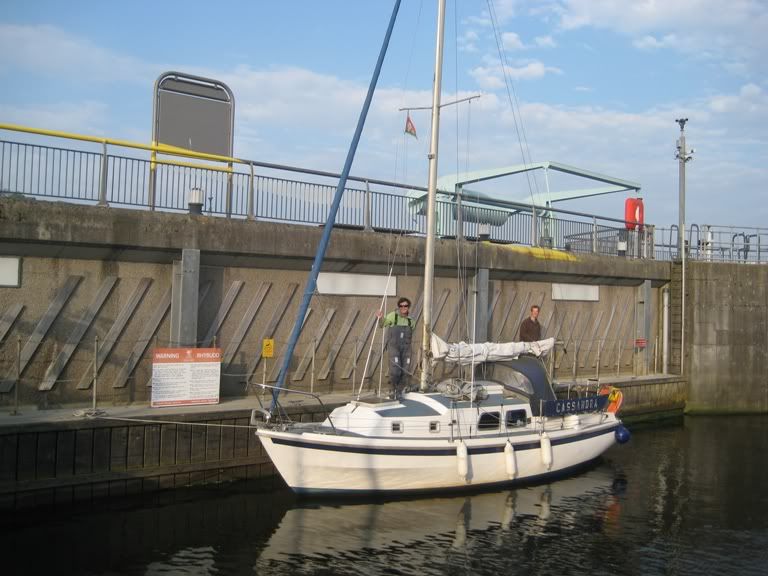 and it was great to see Tony, and Summersalt out, our long term neighbour on C pontoon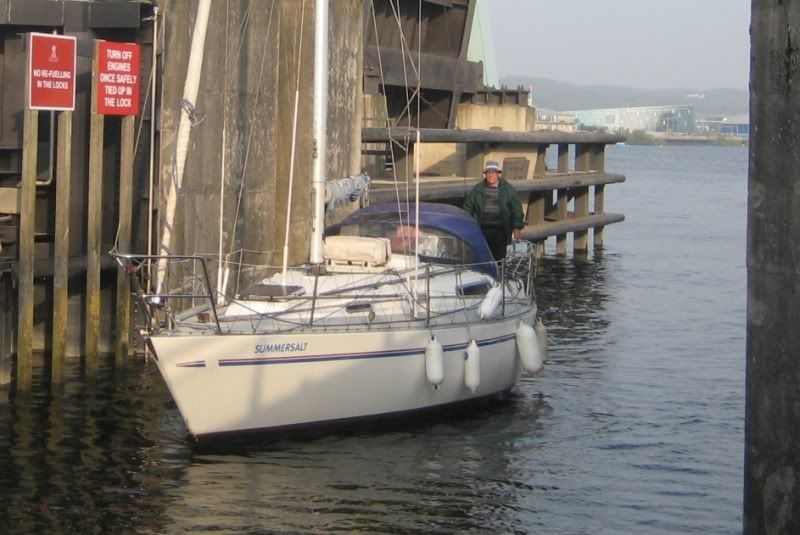 We went wrong, straight away, heading outside the Ranie buoy and fell behind - There's certainly an hour to be gained by staying close inshore when punching the tide off Cardiff. Pretty soon we were heading West, and we were joined by about 8 other Cardiff Yacht Club boats, all flying spinnakers and cruising chutes
So up went ours: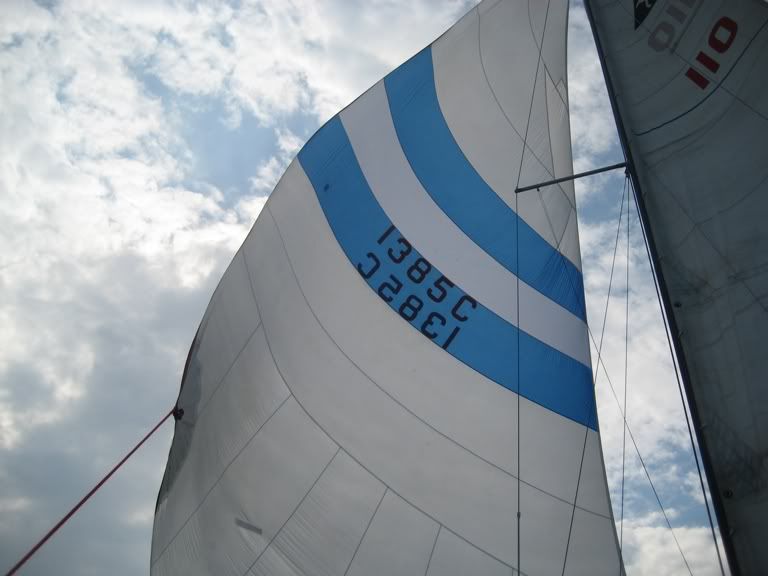 As the others headed for Swansea, mostly inside the Nash sand banks, the airwaves were crackling with he sound of people wondering whether our sailing sec would make it unscathed (he'd spent several hours on a sand bank on our last trip!), or would Camelot be spending the Easter trip on 'hard water'. ;D
Joking aside, we'd planned to go to Oxwich for the night. We made such good progress, though, that I asked Louise whether she'd like to get some night hours in, and sail it in one. She agreed.
Not long afterwards, we spotted rain in the West. I didn't fancy packing the cruising chute away wet, so replaced it with the genoa. Just as well, the wind suddely veered about 120 degrees and went from 10 to 20 knots in about 5 minutes flat. We were soon hurtling along, despite the now foul tide, although it did get quite wet.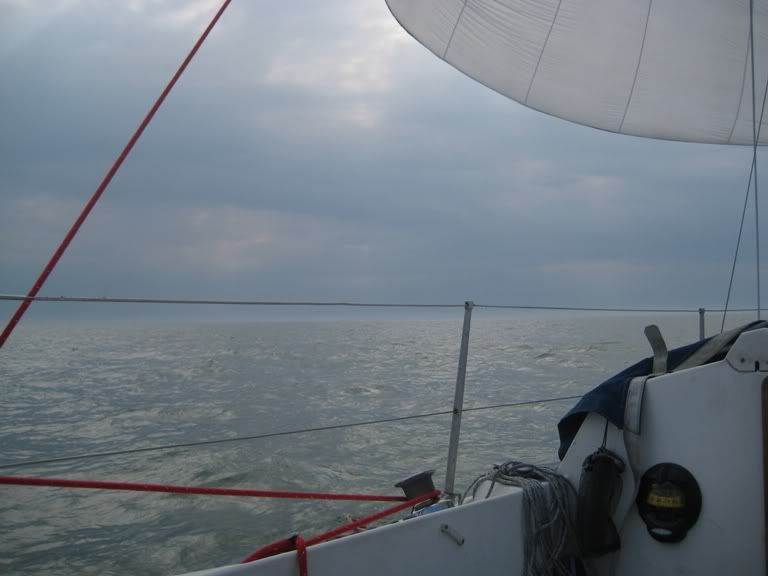 First time we've encountered a Bristol Channel squall, and though not violent, it did come on very quickly indeed.
Louise went below to prepare food, a hearty meal for me, but just a few lettuce leaves for her, which is how she keeps her figure.........
As quickly as it came on, it passed, and we were soon becalmed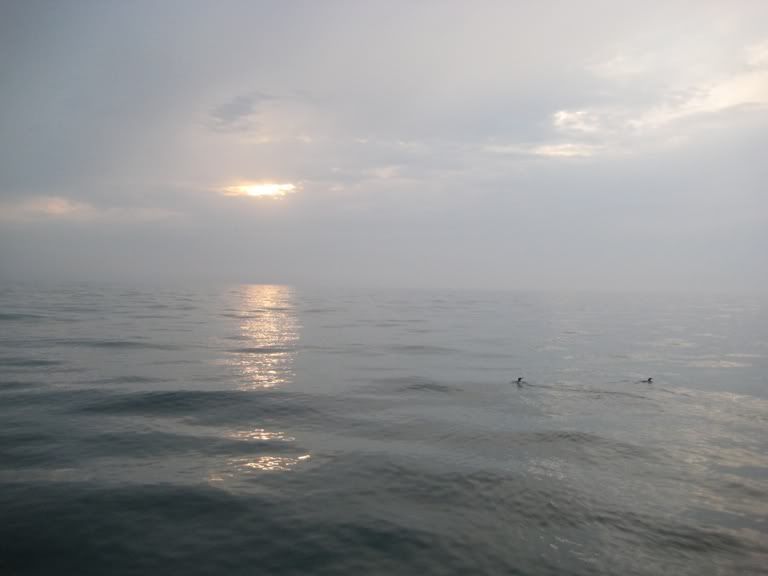 I'm delighted to report that Ishtar's new engine performed admirably, and we kept up a steady 4 knots plus, through the worst of the flood.
It then got very dark indeed, and misty. In the renewed rain, I could only just make out Caldey light, and missed crow rock completely in the dark. It must be very scary indeed to cruise this coast without GPS, and I was so pleased to be able to see our position on the plotter, although stayed well off (no firing on the ranges), just in case.
By the time we got to the entrance for Milford Haven, it was very wet and miserable. I could barely make out St Anne's light, and was concerned we'd not see ships entering or leaving in the gloom. Louise called the port authority who suggested we wait for the ferry, 20 minutes, and follow it in. This we did, although it loomed up from invisibility to past us in 5 minutes flat in the rain, mist and darkness. Well worth calling the port authority in cases like this.
We picked up a mooring at 00:30. 88 miles in 16 hours. Good experience, and excellent sailing for the first half, bit of a grind in poor conditions motoring the last few hours.
We then had a lovely couple of days sailing,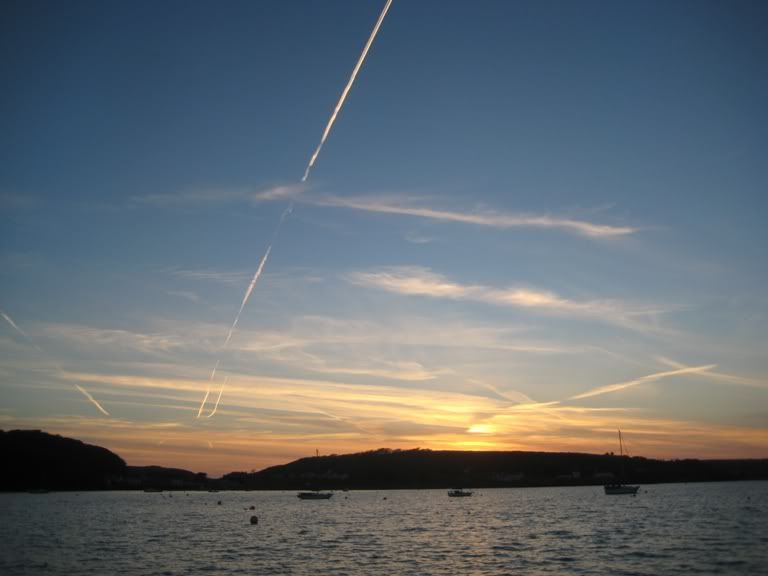 after diving our mooring to check it out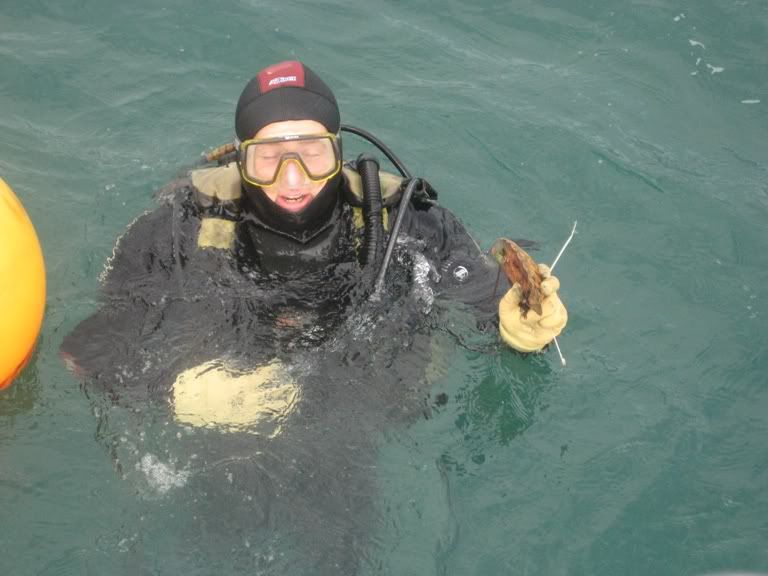 Louise took us on a sail out towards Linney head and back,
And we saw the UK border control vessel heading out at a rate of knots, presumably towards Swansea to investigate reports of hordes of people in small boats invading the city (from Cardiff)!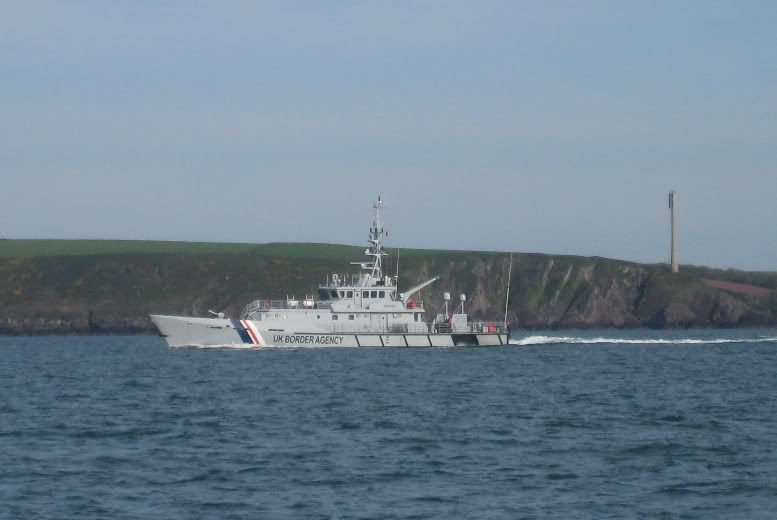 Longer account on the blog
http://www.vbdata.co.uk/Blog