Last weekend I had the great pleasure and privilege of the company of Puddock on the good ship Rosally.
Despite Ron enquiring about leaving his berth without clouting other vessels, he reversed Rosally out with great skill and aplomb under the critical eye of none other than Silkie, without any contact whatsoever - Unlike another yacht earlier in the day, but that's another story.
We had decided to go south down the west side of Kerrera, and saw in the distance this great pall of smoke. As it came closer, this is what we saw -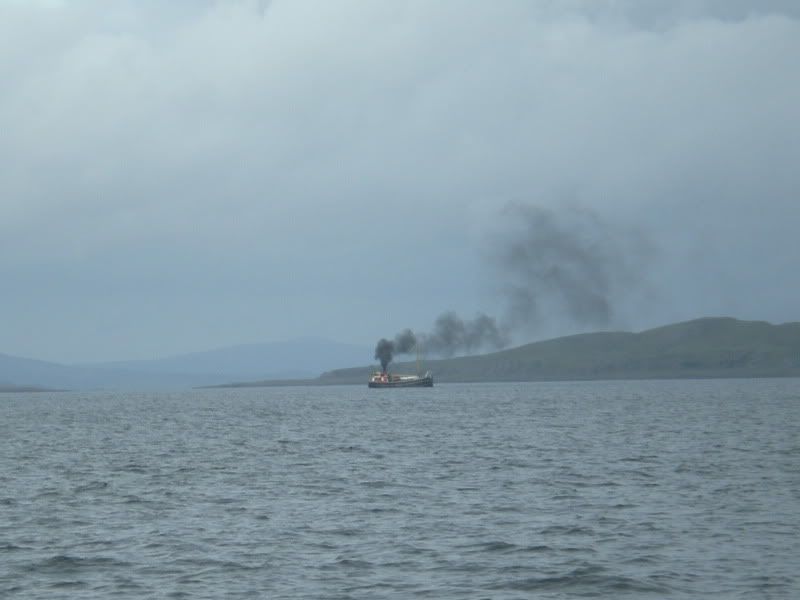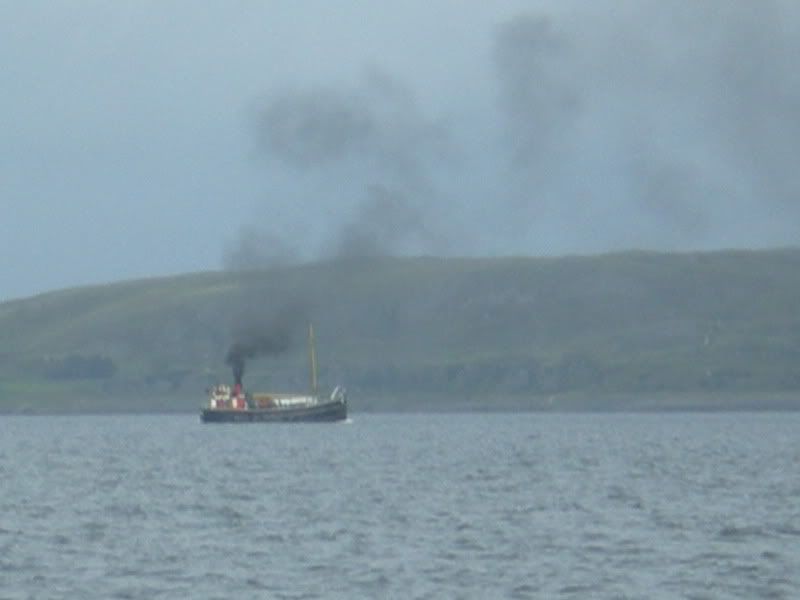 I'm sure I heard the immortal words floating over the sea -
"More Steam, McPhail!"