Spent a night in here last week. Not a regular cruising destination since less than four miles from Balvicar and my first time therefore but it was flat calm and I dislike motoring for hours.
Thought it worth mentioning that the CCC beacons have been altered.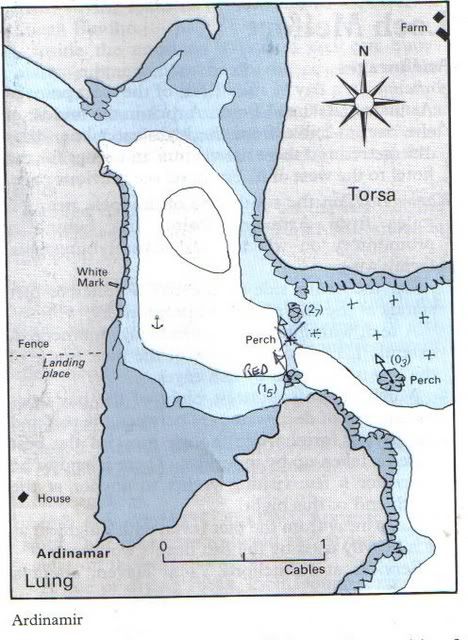 I'd to pause for a moment to think it through but it's pretty obvious really. It didn't occur to me until later but I suspect that if you were to approach with the white paint mark halfway between the port and starboard beacons you wouldn't go far wrong.