We had some strange weather while heading SE down the Sound of Mull on Wednesday. It was warm and windless but as we were about Loch Aline it was fairly clear that a new weather system was coming in, with very heavy looking dark clouds coming from the west and the south. Ahead of us there was a gentle zephyr coming from the east, yet, astern, very heavy rain was being driven down from the NW. Then there was a crack of thunder.
A couple of minutes later, while in the Sound between Loch Aline and Ardtornish we noticed a most odd looking black line stretching down from a cloud, looking for all the world like a photograph of a tornado. Now I read somewhere that tornadoes are funnel clouds that touch the ground, but the hills of Morven made it impossible to tell if it did. Unfortunately I didn't think of photographing it until it was almost hidden behind the hills. However a few minutes later another one of these odd looking formations appeared on the Mull side. Although less impressive I did take a photograph, although it doesn't really do it justice. Other than reducing the size I have deliberately left it unedited - the spiral shape in the centre was rather more pronounced in real life and dissipated after a few minutes.
Loch Aline looked as though it took a drenching, and I suppose that the first more impressive cloud would have been fairly obvious from any boats anchored there.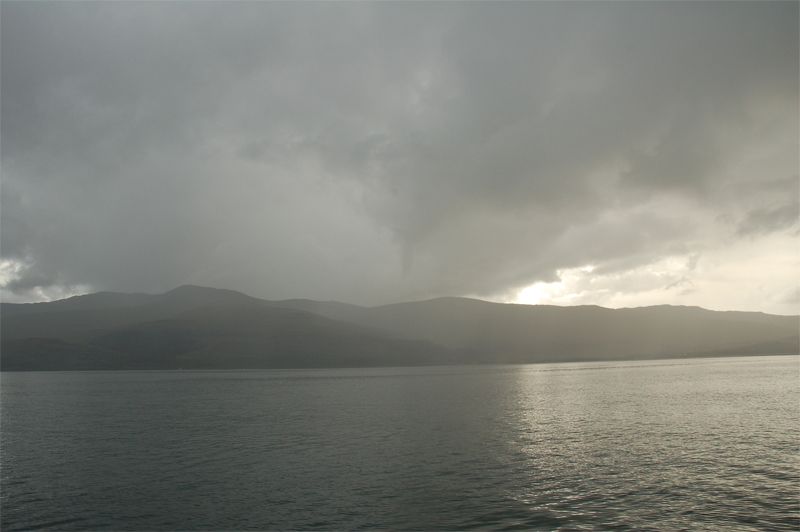 Was anyone there on Wednesday?