But my co-owner is moderately keen and loves West Highland Week so I joined him and his gang of reprobates for a few days. Monday's 'round the cans' race in the Firth of Lorn confirmed my view that racing is for those who lack the imagination to think of something interesting to do. We spent a good couple of hours just drifting around waiting for some wind and when it arrived the committee sent us a couple of times on a windward-leeward course around two buoys. Not very inspiring really.
I did enjoy the Round Lismore Race on Tuesday however. Being in Class 9, the slow boats without spinnakers, we started first and were pursued up the Lynn of Lorn by the whole vast fleet. Just a few of them here.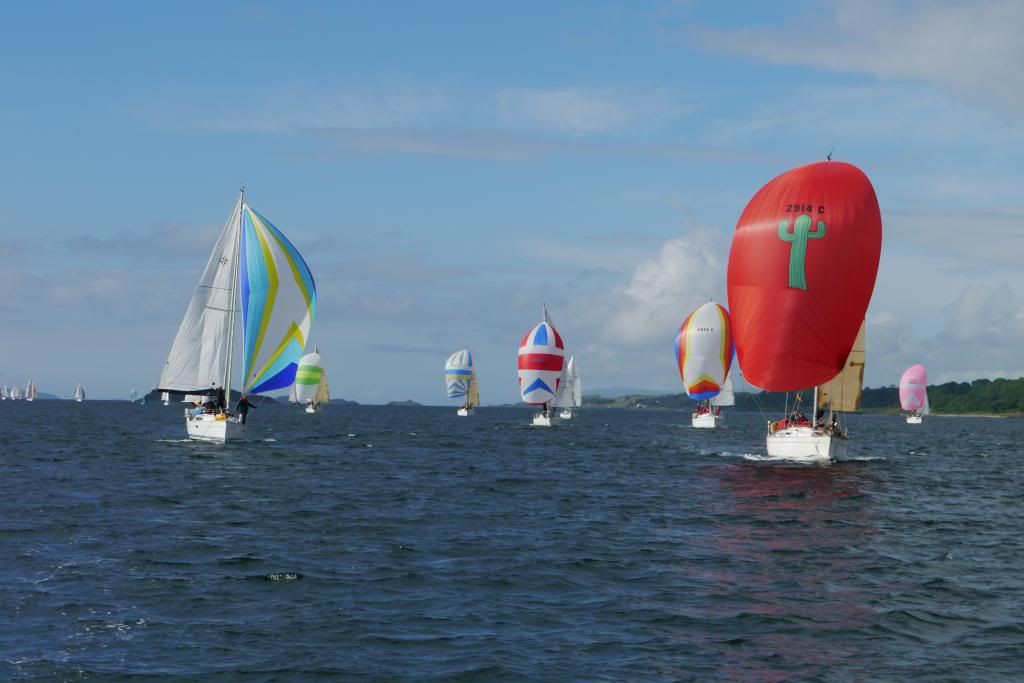 Marisca of this parish did remarkably well and has continued to shine. Here she is (blue & white spinnaker) off Achnacroish.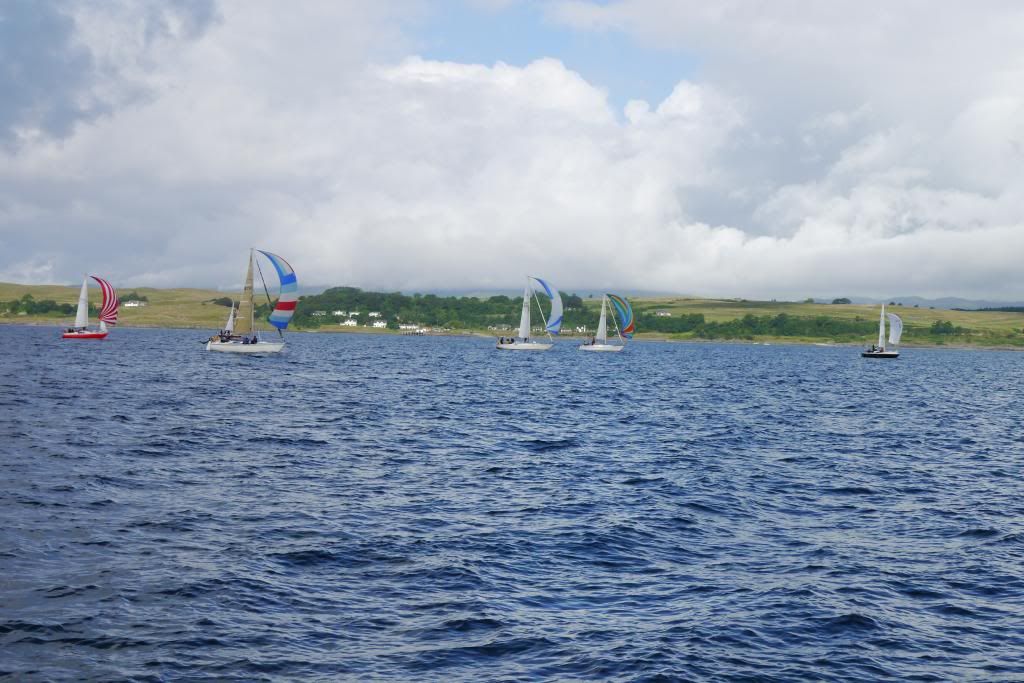 That was a thoroughly enjoyable day.