I'm happy to have some new photos of
Mistral
under sail. My only one was years old, from Loch Lomond, and IIRC I had photoshopped out an errant fender.
These are courtesy of
Falkirkdan
, Thanks Danny.
As you can tell from the creases, the wind was rather light.
I would love a head on shot of
Mistral
making 6.5 knts upwind, in the style of the those seen in racing reports. Would probably need to be 'staged', else have a photographer with either a long lens or nerves of steel.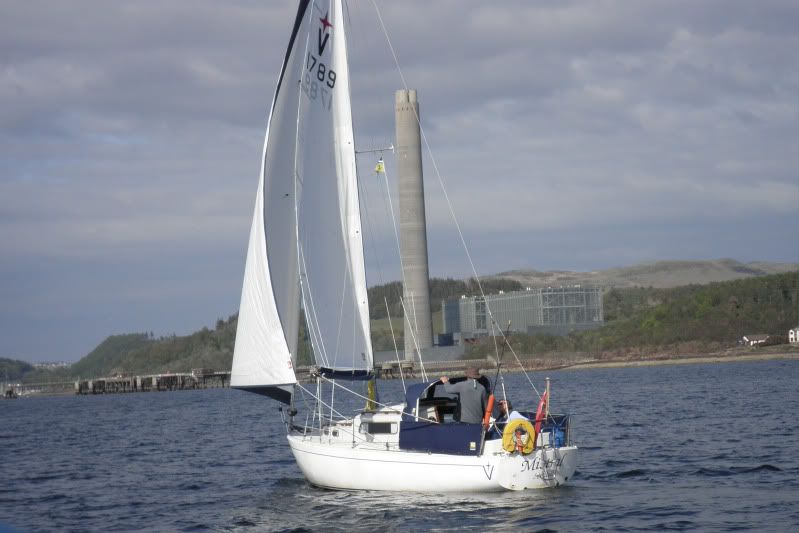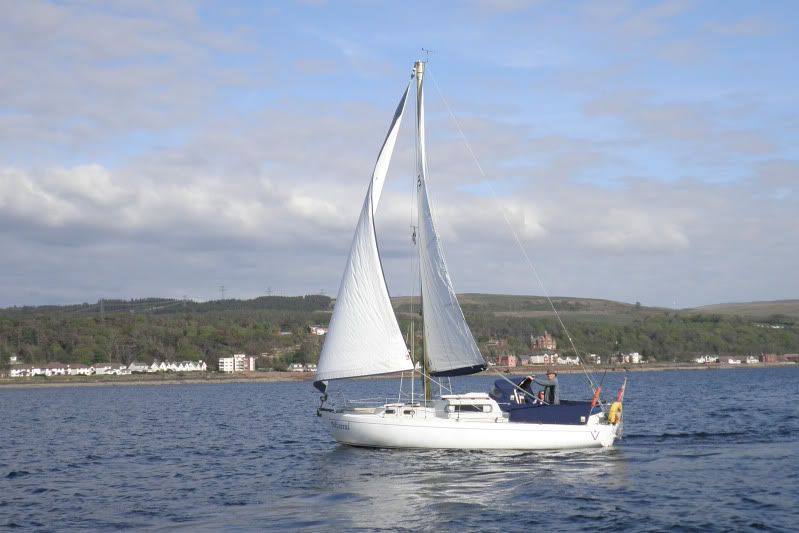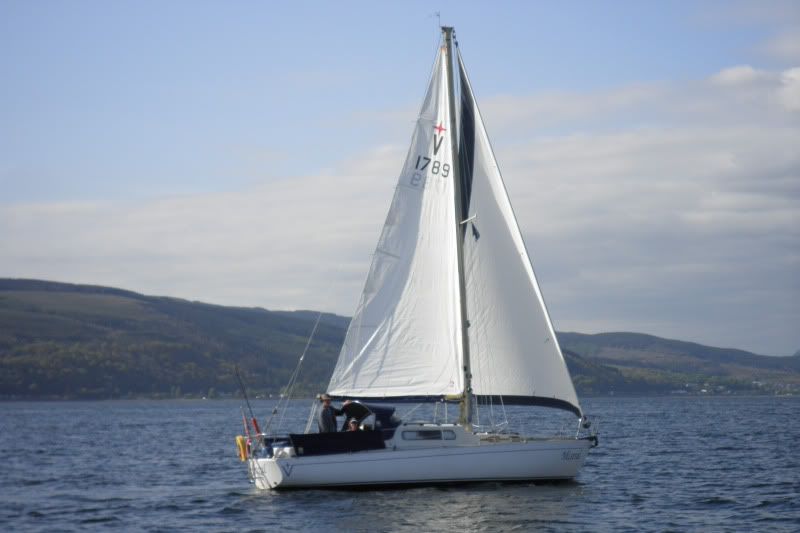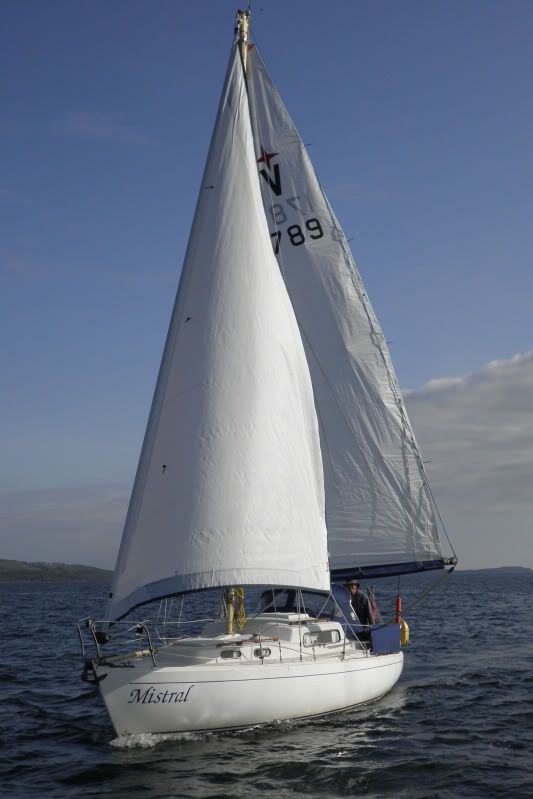 Ash