I have always believed that wallabies lived on Inchconnachan Island, Loch Lomond but had never been lucky enough to spot a live one.
Saw lots during the last week, thanks to the advice given by the crew of
Wendy
who spend 2 to 3 months every summer on the loch living aboard their Magregor 26.
I have a (bad) habit of using my camera on 'auto', so my first attempts at getting a photo amongst the trees during the late evening were hopeless due to camera shake.
I had another go during the day, with the camera on the 'shutter speed' setting and with reduced resolution and quality, with more success.
If you want to see more pix, then
Click Here
and use
ashpix
as the guest password.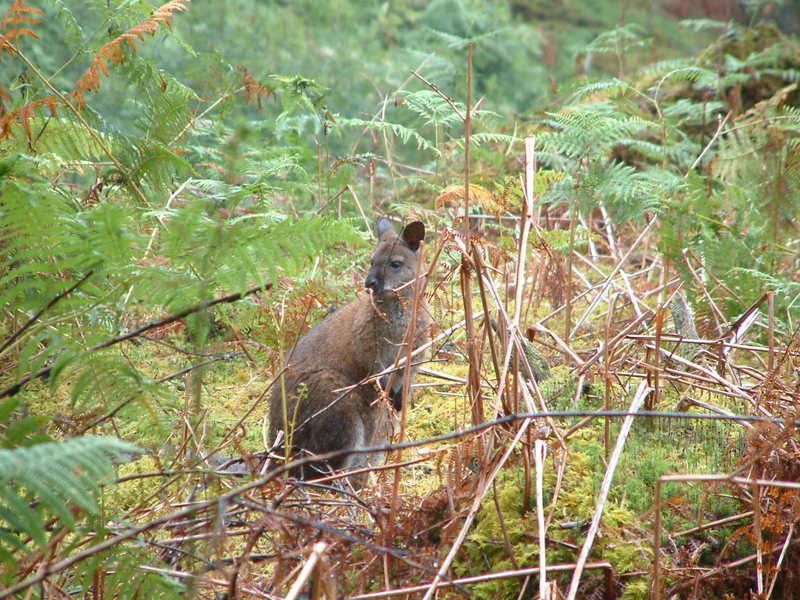 Ash