Scenario
Yachts 'A' and 'B' are both cruising, the skippers don't know each other, but have been indulging in a friendly upwind duel for the past couple of nmiles.
Their speeds have been fairly even, with yacht 'A' always ahead.
The windspeed has dropped, so the skipper of 'A' decides to shake the reef out of the mainsail. During this operation, the 'A' maintains her course, but loses speed such that yacht 'B' catches up.
The sketch below shows the position when 'A' is sheeting the main back in, and getting back up to speed which is likely to be slightly faster than 'B' although neither yacht will be at maximum hull speed.
The boats are further apart than the scale of the yachts suggest, but it seems uncertain that either can clear the bow of the other.
Who should do what, and why?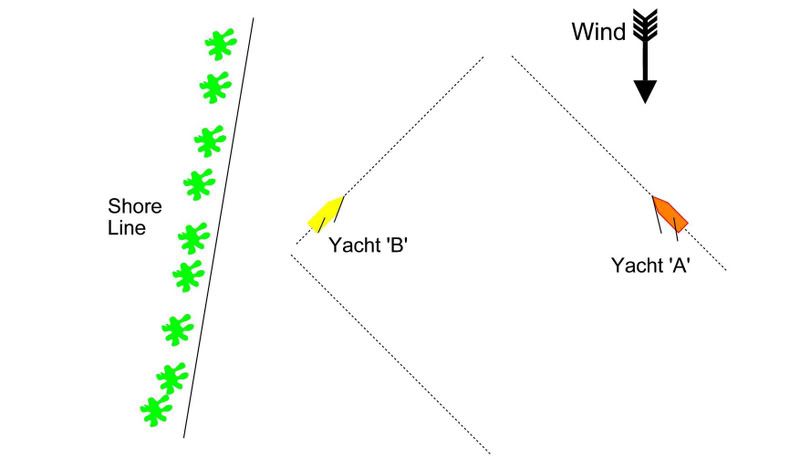 Ash ( Guess who managed to download Serif Drawplus 4 ? )